有効期限:

02:13:13:20

(クーポンが残っています: 44)
Martin は、新しい生徒を受け入れていません。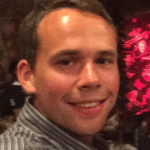 Martin
イギリス
•
12:46 PM (GMT+02:00)
トライアルレッスン
One time, 30 minutes
先生の統計
1 日以内
8 лет назад
98.00%
2 712
15.0 レッスン平均
5.0
レジュメ

学歴
PGCE: Secondary MFL (Qualified Teacher Status)
Manchester Metropolitan University - Manchester, United Kingdom
Qualified to work as a secondary school teacher in the British education system.
CELTA
検証済み
The University of Cambridge
Certificate in Teaching English to Speakers of Other Languages
BA (hons) Modern Language and Business & Management (German)
検証済み
The University of Manchester - Manchester, United Kingdom
Joint honours in Business Management and Languages
TEFL Certificate
Completed my Teaching English as a Foreign Language certificate.
Alton College
Hampshire, United Kingdom
A Levels in: German, Business Studies, Information Technology. AS Level in Economics.

職歴
Freelance English Teacher
Teaching English online to students from all over the world.
English Instructor
Berlitz Japan - Osaka, Japan
English Language Assistant Teacher
Bundes-Oberstufenrealgymnasium - Feldbach, The Republic of Austria
Taught and assisted with the teaching of English to Austrian teenagers from the ages of 14 to 19 years old.
Property Sales Consultant
Leipzig, Germany
Responsible for selling and assisting with the selling of German investment property to international clients.
この言語を指導している先生を探す:
トライアルレッスン
One time, 30 minutes