有効期限:

00:17:32:46

(クーポンが残っています: 11)
Natasha は、新しい生徒を受け入れていません。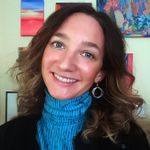 Natasha Phillips
スペイン
•
8:22 AM (GMT+02:00)
自己紹介
Hi! I'm Natasha. I'm an experienced English teacher from the UK. I've been teaching English since 2008 and I have students from all over the world! I specialise in helping adults with an intermediate to advanced level of English to improve their language skills.

My classes are based on a communicative approach, which means I aim to maximise your speaking time during the lesson. My lessons are built around you - the student - in order to fulfil your language-learning needs. I will correct your errors and give you feedback as we talk so you'll have a clear idea of which areas to work on in order to improve your English.

I'm an enthusiastic, friendly and encouraging teacher. It's really important to me that you enjoy the classes and feel relaxed and comfortable. Having studied several foreign languages myself, I totally understand how you feel! I aim to increase your confidence along with your competency so you'll be at ease as well as capable when interacting in English.

Do you have any questions? Send me a message and I'll get back to you as soon as I can. I'm here to help!

Thank you and I hope to have a class with you soon!
もっと見る
先生の統計
数時間以内
6年前
100.00%
1,000
14.9 レッスン平均
5.0
レジュメ

学歴

職歴
English Teacher
Teaching English to students from all over the world.

資格
CTEFL (Certificate for Teaching English as a Foreign Language) - Passed with Merit
This qualification included: in-person tuition on language awareness, the analysis of communication, grammar, pronunciation, phonology, teaching skills and classroom management. Assessed teaching practice at 4 levels both group and one-on-one classes. A grammar and phonetics test: passed with distinction.
この言語を指導している先生を探す: