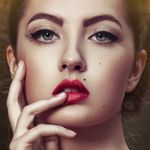 Parrie James
米国
•
11:42 PM (GMT-05:00)
トライアルレッスン
One time, 30 minutes
先生の統計
非常に迅速に
3年前
100.00%
0
0.0 レッスン平均
新しい先生
レジュメ

学歴
Diploma in Information Technology
Green Springs Charter - Miami Florida

職歴
Colombia Exchange Program
Theocratic Ministry School - Cartagena Colombia
This is the current program I am enrolled in in Colombia helping students twice a week that have learned Englsih as a second language to improve their fluency and communication.
Uleta Volunteer
Theocratic Ministry School - Miami Florida
Volunteer program helping children to strengthen their communcaiton skills. The program focused on key points such as accurate reading, and how to clearly communicate thoughts and ideas. Fluency, principle ideas emphasized, and subjects effectively introduced were just a few points covered.

資格
TEYL ( Teaching English to Young Learners )
検証済み
TEFL FullCircle - London England
Core focus on encouragement of younger learners, positive language, enhanced group parings to strengthen the class as a whole. Also included was a psychology stint of the mind of young learners and how to build interactive lessons that stimulate.
TEFL
検証済み
TEFL FullCircle - London, England
Main program focusing on teaching main principles such as reading, writing, and speaking. Core emphasis on teaching methods, exercises, as well as class management.
この言語を指導している先生を探す:
トライアルレッスン
One time, 30 minutes