有効期限:

00:02:36:21

(クーポンが残っています: 11)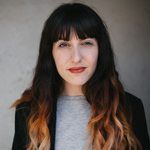 Rachel Bathgate
アイルランド
•
10:18 AM (GMT+00:00)
使用できる言語
ネイティブ
,
ネイティブ
,
C2
,
C2
,
C2
トライアルレッスン
One time, 30 minutes
先生の統計
数時間以内
5年前
71.00%
283
13.4 レッスン平均
5.0
レジュメ

学歴
Masters in Journalism
Blanquerna University - Barcelona, Spain
Advanced studies in Journalism
Bachelor's in modern languages
Metropolitan State University of Denver (MSUD) - Denver, Colorado, USA
Masters in French and Italian, a focus on English linguistics

職歴
English instructor
Callan School of English - Barcelona, Spain
Trained as a Callan Method English teacher, responsible for teaching up to stage 14 (last stage: 15), leading conversation groups, and monitoring exams.
English tutor/nanny
Private home (in a family) - Paris, France
Charged with furthering and understanding bilingual English language acquisition and designing creative solutions for incorporating English into a two-year-old child's daily routine.
English, French, Spanish, and Italian tutor
Student Academic Success Tutoring (SAST) at MSUD - Denver, Colorado, USA
Responsible for English, Italian, French and Spanish lesson organization (culture/literature/grammar), working with various learning styles and disabilities, assisting students in review for exams.
Italian assistant professor
Front Range Community College - Frontrange, Colorado, USA
Collaborated with Italian professor in teaching and organizing an Adult Conversation/ Travel and a second level Italian course.
English translator
Self Employed - Online
Worked on diverse translation projects including legal mandates, independent movie screenplays, and collaborated with other translators on independent literary works.
Adult private English, Italian and French Tutor
Self-Employed - Denver, Colorado and San Francisco, California in the United States; Paris, France; Barcelona, Spain; Soorts-Hossegor, France.
Handled lesson planning completely, along with homework assignments, creative teaching methods, textbook choice, and building and maintaining own student base.

資格
English TEFL 140 hours combined I-to-I Certificate 
I-to-I TEFL - Received the certificate in Lyon, France
With an online and an in-person section, focused on different teaching methods, creativity, higher student productivity, ways to engage and relax students, teaching various levels, lesson planning (sometimes with very limited time), difficult classroom situations, and various social environments.
English Language and Learning
MSCUD Tutoring Center - Denver, Colorado, USA
Awarded certificate for excellence in language teaching in a University setting, from Metropolitan State University of Denver (USA)
この言語を指導している先生を探す:
トライアルレッスン
One time, 30 minutes