有効期限:

04:00:53:40

(クーポンが残っています: 55)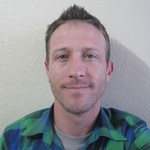 Robert Albrecht
コスタリカ
•
6:01 AM (GMT-06:00)
トライアルレッスン
One time, 30 minutes
先生の統計
非常に迅速に
5年前
100.00%
0
0.0 レッスン平均
新しい先生
レジュメ

学歴
B.A. Art History
The University of Redlands - Redlands, CA
Focus on Japanese Woodblock Prints during the Edo Period, Studio Art, and Race & Ethnic Studies
Study Abroad Program
Studio Art Centers International - Florence, Italy
Focus on Art History, Printmaking, and Sculpture

職歴
Coordinator and Full Time English Instructor
Pro-Language - Belen, Costa Rica
Immersion based instruction. Conducted classes ranging from beginner level to advanced. Designed lessons and supplementary material.
Bilingual Manager for Start-up of Log Cabin Rental Business
Angel Cabins - Bryson City, N.C.
Stream lined reservation flow through development of confirmations, asset collection, and effective modes of client interface via email and telephone in both English and Spanish. Developed bilingual communication pathways as appropriate and coordinated the employee English program.
Business English Instructor
Exit Language Services - Barcelona, Spain
Taught classes focusing on Business English using the Pearson Market Leader books and other supplementary materials.
Instructor of English Language and Cultural Liaison
Aston: Idiomas en el Mundo - Barcelona, Spain
Designed teaching plans, supplementary materials, and provided interactive comportment assistance. Concentrations focused on student's ability to interweave cultural, environmental, psychological, and personal elements of communication through language.
English Instructor
NOVA Group - Kobe, Japan
Served as English Instructor and Intensive Study Specialist.
English Instructor
SYSTEM CENTROS de FORMACION - Barcelona, Spain
English Instructor for small groups of children and adults focusing on basic grammar structure and pronunciation.
English Instructor
Private individuals or businesses - Central Valley, Costa Rica
Immersion based instruction. Conduct classes ranging from beginner level to advanced. Focus on student need assessment and fluency.

資格
Trinity T.E.S.O.L. Certification
Oxford House College - Barcelona, Spain
この言語を指導している先生を探す:
トライアルレッスン
One time, 30 minutes