有効期限:

01:23:03:01

(クーポンが残っています: 33)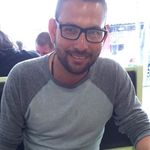 Saul Siliezar
イギリス
•
1:51 PM (GMT+00:00)
トライアルレッスン
One time, 30 minutes
先生の統計
非常に迅速に
2年前
100.00%
0
0.0 レッスン平均
新しい先生
レジュメ

学歴
ELE (Español como Lengua Extranjera)
Algam Associates, SL (MarketCursos) - Madrid, España
Curso ELE de Profesor de Español para Extranjeros, que incluye 70 Horas
Licenciatura en Administración de las Telecomunicaciones
Universidad Galileo - Ciudad de Guatemala, Guatemala
Manejo de las telecomunicaciones como método de comunicación por medio de la tecnología actual.

職歴
Spanish Teacher
Soluciones Integrales - Aberdeen, Sctland
Self-employed Tutor responsible for teaching students from all over the world both online and face-to-face, in an individualized way, in which I analyze the need for learning with each person and differentiate these needs in the lessons taught. Throughout this process, I evaluate the progress in the medium, short and long term to ensure that each individual is gaining the most from the time we work together.
Spanish Tutor
Ciudad de Guatemala, Guatemala
Working with individuals both face-to-face and online to help them improve their Spanish language skills and proficiency.
この言語を指導している先生を探す:
トライアルレッスン
One time, 30 minutes