有効期限:

04:19:45:34

(クーポンが残っています: 66)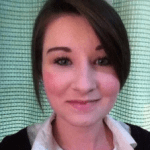 Theresa Green
カナダ
•
12:09 PM (GMT-05:00)
トライアルレッスン
One time, 30 minutes
先生の統計
非常に迅速に
4 years ago
100.00%
0
0.0 レッスン平均
新しい先生
レジュメ

学歴
BA in Liberal Arts
University of Waterloo - Waterloo, Ontario, Canada
Diploma in Social Work
University of Waterloo- Rension College - Waterloo, Ontario, Canada

職歴
ESL Teacher
Rockies English Language School - Jinan, Shandong, China
During my time at Rockies English Language School, I taught as an ESL teacher in a variety of roles. My primary role was as a Kindergarten teacher in a classroom setting; however, I provided private lessons with older students in a one on one setting. The lessons I prepared for my students were mainly focused on oral language skills with some lessons on written English and preparations for the CET exams. I created various lesson plans designed to engage students through activities, English stories, English songs and games designed for maximum interaction in large and small groups. As an ESL teacher with Rockies I demonstrated the ability to sell the company's teaching materials and to capture more students through demo lessons and by engaging with parents. I was able to build a trusting relationship with students and parents, which allowed for maximum learning potential.
ESL Tutor
University of Waterloo - Waterloo, Ontario, Canada
Demonstrated ways to improve Chinese exchange students education within the university by catering lessons to the vocabulary used in the students chosen field of education.
ESL Tutor
St. Theresa Catholic Secondary School - Belleville, Ontario, Canada
Assisted exchange students from China with intermediate English writing skills to help them successfully gain admission to Canadian Universities.

資格
TESOL/TESL/TEFL Certification(100 hour- with practicum experience)
Oxford Seminars - Waterloo, Ontario, Canada
この言語を指導している先生を探す:
トライアルレッスン
One time, 30 minutes