5 Tips on Getting Over Your Language Learning Hump
You have been studying your new language for a few months. Over this time, you have seen steady improvement and you have quickly moved from being an absolute beginner to high beginner.
Suddenly everything changes. You study harder but you cannot seem to improve. Another month or three goes by and you are still at the same level. You don't lose hope so you keep studying. Another few months go by and still no improvement. You are stuck!
This phase is your language learning "hump" or language learning plateau. It is one of the most frustrating phases in your language learning journey and can happen at any level. It usually occurs at the point where you are getting ready to make a significant jump from one level to another. For example - from high beginner to intermediate or from high intermediate to advanced.
How do you get over this hump?
Here are 5 tips to help you push through one of the most discouraging times for all language learners:
Easier said than done, I know. However, the sentiment remains the same. Keep pushing through this challenging time. If you give up because you are not seeing any progress then you are doing yourself a disservice. Your breakthrough could be right around the corner so do not let yourself be disheartened by the hump. You have to sustain the momentum that you currently have going so that you can persevere.
I know you probably have your studying habits and they have been working for you thus far but this hump is the ideal time to try something new. Instead of making handwritten flashcards, get an app that gives you the option of playing flashcard games. Listen to music in your target language (the language you are learning) if it is something you do not do yet. If you watch movies with subtitles in your target language then change to watching the movies with the audio in your target language and subtitles in your native language. Or you can take out the subtitles altogether! Be a renegade with your changes! These changes will make your learning seem fresh and could help stimulate your brain to absorb more.
Get innovative with the type of vocabulary and phrases that you learn. If you have a hobby or interest e.g. yoga, cooking, celebrity gossip, science or racing cars, learn vocabulary and phrases about those topics. When you are focused on something that interests you, it can help you to feel more enthusiastic about learning how to speak about that topic in your target language.
Practice with other learners even those at a higher level!
When we are learning a language, we tend to only want to practice with our teachers or native speakers of the language. However, sometimes it can help to talk to other learners who are at your level or even at a higher level than you are. Doing this not only helps shake up the monotony of learning with just your language teacher but the enthusiasm of other learners like yourself can help to motivate you and give you the confidence you need to keep going.
It is crucial that the goals you set are S.M.A.R.T - Specific, Measurable, Attainable, Realistic and Time-bound. Start with making small goals for yourself. For example, Watch one movie in English with no subtitles once a week for a month. By setting SMART goals, you give yourself small milestones to work toward achieving. You can then track your progress as you complete each goal. Do not overwhelm yourself with too many goals at once though. Keep the number low enough that you can actually accomplish them in a timely manner.
Language learning is a process. There will always be bumps in the road and sometimes you will feel stuck. Remember you are not alone and that we all go through it.
There is no magic pill to help you overcome your learning hump but by using some of the tips suggested, you can give yourself the confidence needed to move forward.
2019년 10월 30일
5 Tips on Getting Over Your Language Learning Hump
Mi vida antes del Covid- 19 (IMPERFECTO) A-2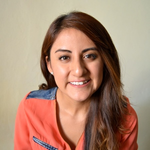 Alejandra Santiago
2020년 8월 7일
팔랑귀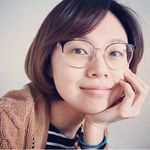 The Origins of popular English Idioms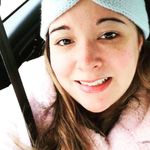 Jen Mc Monagle
2020년 8월 7일