HOW TO TALK ABOUT THE WEATHER IN ITALIAN
my name is Federica, I am an Italian teacher here in Verbling and I want to help you to improve your Italian. I am writing, therefore, this post for you, your friends and your family.
Today we are talking about THE WEATHER IN ITALIAN and EXPRESSIONS RELATED WITH THE WEATHER.
English people talk about the weather to break the ice. In Italian is very similar. So, I have decided to talk about it.
BAD WEATHER IN ITALIAN ,BRUTTO TEMPO IN ITALIANO
Most expressions are related to bad weather or BRUTTO TEMPO, however, we prefer sunny days. We are talking about some of them:
NEVE is snow in Italian and NEVICARE is to snow.
Children enjoy the snow, whereas, generally, adults hate it.
PUPAZZO DI NEVE is a snowman in Italian and PALLA DI NEVE is snowball.
Quando nevica fa freddo. FA FREDDO means it´s cold.
Mi piace fare un pupazzo di neve.
I bambini giocano con le palle di neve.
PIOGGIA is rain and PIOVERE is to rain.
There are different intensity of rain:
PIOVE A CATINELLE is it rains cats and dogs
PIOVIGGINARE is to drizzle.
Non smette di piovere. It doesn´t stop raining.
Ha piovuto tutto il giorno a catinelle.
La grandine ha fatto dei buchi nelle foglie. The hail holed leaves.
There are different types of winds:
TRAMONTANA, SCIROCCO, MISTRAL ETC.
RAFFICA DI VENTO is a gust of wind.
Le raffiche di vento sono a 110 chilometri all´ora.
URAGANO is hurricane; MONSONE is monsoon; TIFONE is a typhoon.
C´è stato un uragano qui in America.
Il monsone ha allagato le pianure. The Monson flooded the lowlands.
Il tifone è durato due giorni.
BANCO DI NEBBIA is fog bank.
La nebbia è densa. The fog is dense.
Ci sono dei banchi di nebbia stamattina.
GOOD WEATHER IN ITALIAN, BEL TEMPO IN ITALIANO
We like good weather or BEL TEMPO. Generally, we go out when it´s sunny.
C´È IL SOLE is it´s sunny
C´È UN SOLE CHE SPACCA LE PIETRE. This expression is used in summer when the sun is hot. It means it is hot as the Devil´s own oven out there.
C´è il sole stamattina, ma oggi pomeriggio pioverà.
Fa caldo. C´è un sole che spacca le pietre.
I hope you enjoy this post. If you have enjoyed this post, please share it with your friends and your family. So, they also can improve their Italian.
If you are looking for a teacher you can BOOK A FREE TRIAL WITH ME, so I can find out how to help you to improve or learn your Italian.
Thank you for reading me.
2018년 2월 26일
HOW TO TALK ABOUT THE WEATHER IN ITALIAN
Mi vida antes del Covid- 19 (IMPERFECTO) A-2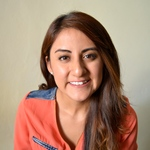 Alejandra Santiago
2020년 8월 7일
팔랑귀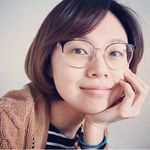 The Origins of popular English Idioms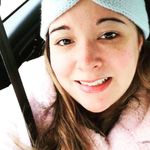 Jen Mc Monagle
2020년 8월 7일