The Three Types of Phrasal Verbs
Phrasal verbs are, for some students, the most difficult vocabulary to tackle in English. This is because, ultimately, they just have to be memorised as they often don't make sense at all. Why does 'get up' mean to move out of bed after waking up, 'get down' mean to dance, 'get away' mean to escape, 'get in' mean to enter a space (i.e. a car)
or
to arrive depending on context…? The list goes on endlessly.
But it's not just meaning that needs to be learned but also the form. Here is some help in beginning to come to terms with the grammar of those dreaded phrasal verbs.
Some phrasal verbs have no object, for example, 'get up'. You don't 'get up bed' or 'get bed up', you simply get up. Others in this list include 'wake up', 'throw up', 'shut up', 'break down', 'catch on', 'dress up', 'eat out', 'pass out', and 'go back'.
There are two types of phrasal verbs with an object: separable or inseparable. If the phrasal verb is separable this means that when you use the noun it can go between the verb and particle (adverb or preposition) or after the particle. For example, you can 'take the rubbish out' (between) or 'take out the rubbish' (after). When using the pronoun, the pronoun
must
go between. You cannot say 'take out it'; you must say 'take it out'.
Other examples in this list include 'turn on/off', 'turn up/down', 'give up', 'give away', 'look up', 'set up'.
Inseparable with an object
In the final case, the phrasal verb has an object but is inseparable. This means that the object always goes after the verb and particle even when it's a pronoun. So, for example, if you have to 'look after the children', you 'look after them'. You do not 'look them after'.
Other examples include 'look forward to', 'look for',' 'get on with', and 'take account of'.
This means that until it becomes natural through hearing and speaking you have to memorise the phrasal verbs and their categories. Additionally (and unfortunately for learners) most native English speakers consider phrasal verbs 'easy' language because they're small words that we often use with children. So they may opt to use phrasal verbs rather than a big word, assuming that the big word is more difficult.
2018년 5월 24일
Mi vida antes del Covid- 19 (IMPERFECTO) A-2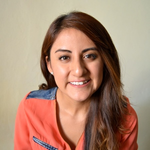 Alejandra Santiago
2020년 8월 7일
팔랑귀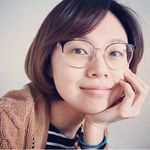 The Origins of popular English Idioms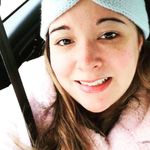 Jen Mc Monagle
2020년 8월 7일