역대 최대 할인! 레슨 패키지 15% 할인 혜택.
만료일:

00:18:24:19

(쿠폰이 남았습니다.: 11)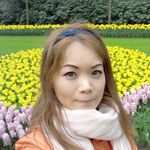 Ami
아일랜드
•
5:30 AM (GMT+00:00)
원어민 쌤 프로필
Hello. I am from Yokohama. I am a qualified and native Japanese teacher. I am interested in languages and I studied linguistics at my university in London. I had been working as a speech therapist for 10 years in Japan.
I like to meet new people and teach Japanese. In my free time, I like to go to a cafe or park with friends. Also, I like travelling abroad.

<My teaching experience>
I have a postgraduate certificate to teach Japanese to non-native speakers. I have been working as a private teacher for six years in London and Auckland. I have given lessons to various levels`learners , completely begginers to advanced, and students with special educational needs. Also, I often give lessons to students who plan to take JLPT.
I usually give one to one lessons but I also have experience to teach group-lessons.

<My aproach to lesson>
At first, I ask students how they would like to learn Japanese and what their aim to learn Japanese is. Then, I suggest how we could have lessons. We can discuss lesson styles anytime. My lesson style depends on students. For example, I use textbooks to improve students' every aspects of Japanese language, use newspaper articles to focus on reading skills and boosting up their vocabularies, discussion or free talk to focus on their speaking and listening skill.
The best point of private lessons is you can choose what you learn and how you learn

Thank you for reading my comment and I hope I can hear from you.
더 보기
시범 레슨
One time, 30 minutes
선생님 통계
몇 시간 이내
4년 전
100.00%
1.245
26.4 평균 레슨
4.9
교육 경력

학위
B.A. Linguistics with English Studies
확인됨
University of East London - London, the U.K
Focus in Linguistics and English language

자격증
Postgraduate Certificate in Teaching Japanese as a Foreign Language
확인됨
London College of Education Graduate School - London, the U.K
Focus in teaching Japanese to non native speakers
카테고리별 원어민 쌤 | 더 찾아보기:
시범 레슨
One time, 30 minutes