역대 최대 할인! 레슨 패키지 15% 할인 혜택.
만료일:

04:00:45:06

(쿠폰이 남았습니다.: 55)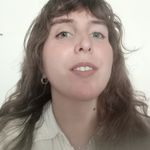 Irene
우루과이
•
8:09 PM (GMT-03:00)
원어민 쌤 프로필
🔓 Unlock Your English Potential with a Seasoned EFL Instructor ✨

🔝 Looking to excel in Corporate English? 🌍🗣️
Look no further! 🏃‍♂️📊📈💼🏃‍♂️

Here are three reasons why you should give my classes a try, and you'll definitely 🚀 keep coming back for more! 😊📚💯

1️⃣ Proven Results: With extensive experience in Cambridge Examinations (A2-C1) and Business English Certificates (BEC), I've consistently guided Spanish-speaking adults to success. My tailored approach ensures rapid progress.

2️⃣ Confidence Boost: Beyond language skills, I specialize in building your confidence. I help you conquer emotional barriers, empowering you to communicate confidently in any business setting.

3️⃣ Dynamic Learning: My engaging lessons go beyond textbooks. We delve into current events, business trends, and adapt materials to suit your unique needs, ensuring you stay motivated and informed.

Join me on this journey to English fluency, and let's unlock your potential together. Your success in corporate English awaits! 🚀📈
더 보기
시범 레슨
One time, 30 minutes
선생님 통계
매우 빠름
한 달 전
100.00%
0
0.0 평균 레슨
새로운 원어민 쌤!
교육 경력

학위
Diploma: Qualified Administrative Accounting Assistant
Universidad del Trabajo Uruguay - Montevideo, Uruguay
Business Management and Accounting
CertTESOL
Trinity College London - Instituto Dickens, official course provider of Trinity College London in Uruguay

경력
ESOL Teacher and Social Sciences teacher at Primary school: 5th and 6th grades; A2 Key tutor: 6th grade, Primary school.
Colegio Seminario - Montevideo, Uruguay
FCE (B2) tutor at Secondary school (4th, 5th and 6th graders)
Preuniversitario San Felipe - Montevideo, Uruguay
Pre-FCE / B1+ tutor
Colegio Santa Elena - Montevideo, Uruguay
Remote EFL tutor
Open English - Montevideo, Uruguay
카테고리별 원어민 쌤 | 더 찾아보기:
시범 레슨
One time, 30 minutes