역대 최대 할인! 레슨 패키지 15% 할인 혜택.
만료일:

06:13:12:33

(쿠폰이 남았습니다.: 88)
justin 님은 일시적으로 이용 불가합니다.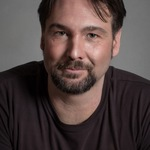 justin Adair
독일
•
12:42 AM (GMT+01:00)
시범 레슨
One time, 30 minutes
선생님 통계
몇 일 이내
5년 전
67.00%
47
3.1 평균 레슨
4.9
교육 경력

경력
English Teacher
International School of Languages - Koblenz, Germany
At ISL we taught front of the class style lessons. Teacher responsibilities included: staying up to date on teaching strategies, lesson planning, classroom and time management, grading according to standard, and providing students with feedback on their individual progress.
English Teacher/ Co-Founder
MyPlace - Koblenz, Germany
MyPlace is an active English community, in which we set up clubs and events for people to share the English language with each other and native speakers alike in order to bolster self-confidence and reduce the fear of speaking a foreign language. We focus on conversational style activities instead of front of the class teaching, and to good effect!

자격증
CELTA
Hamburg School of English - Hamburg, Germany
Strategies to teaching English to foreign speakers
카테고리별 원어민 쌤 | 더 찾아보기:
시범 레슨
One time, 30 minutes