10% 할인 혜택을 받아 더 많이 배워 보세요.
만료일:

05:11:17:14

(쿠폰이 남았습니다.: 66)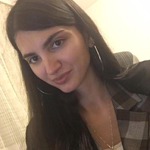 Amina
미국
•
2:37 AM (GMT+01:00)
시범 레슨
One time, 30 minutes
선생님 통계
24시간 이내
2년 전
100.00%
389
10.9 평균 레슨
5.0
교육 경력

학위
B.A. Math and Philosophy
CUNY Hunter College - New York

경력
Tutor
Varsity Tutors - New York
Tutored over 20 students in a unique age range from 7-20 in the following subjects: SAT (Math, Reading, Writing), SHSAT, GRE Quantitative Section, Calculus, Trigonometry, High School Algebra, College Algebra, Middle School Math, Philosophy, English, AP Examinations. Teach students by allowing them to listen, converse, and to think critically along with me. Teach students to think creatively on problems henceforth revealing the power of learning. Teach students with various learning abilities including special needs. Flexible enough to bend multiple angles of thought in order to cater to a client's learning style.
Kokua Education Teacher
Kokua - New York
Obtained a perfect score on the STEDI Subskills Exam, a training course to perform my best as a teacher in the classroom. Experience with teaching classrooms from elementary school to high school. In charge of giving assignments during class and managing students' behavior. Substituted for teachers, paraprofessionals, teaching assistants, and proctors and hall monitors during school examinations.

자격증
TEFL/TOEFL Certified Teacher
확인됨
TEFL Academy - New York
Certification of Teaching English as a Foreign Language/Teaching English to Speakers of Other Languages. Certification for teaching Business English.
카테고리별 원어민 쌤 | 더 찾아보기:
시범 레슨
One time, 30 minutes