역대 최대 할인! 레슨 패키지 15% 할인 혜택.
만료일:

00:13:53:02

(쿠폰이 남았습니다.: 11)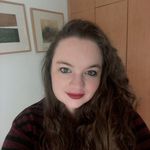 Silvia Brea Pérez
스페인
•
12:01 PM (GMT+02:00)
원어민 쌤 프로필
Hi!
My name is Silvia and I will be glad to be your teacher. I am from Madrid but I'm always travelling and this website offers me the chance to keep moving while I still do what I love: teaching. I've been teaching English and Spanish since I finished my degree in Education almost seven years ago. I've worked with groups and private lessons, teaching kids, teenagers and adults.
My teaching style is trying to get you involved and avoid boring lessons just following a grammar book. So I would choose to teach you everything while we are just having a chat, listening to music and watching videos together. Of course you will need some writting exercises and some theory to study, but you can do that on your own (I'll give you the materials) and then we can review it together.
The best thing about teaching is that every class is different because I like getting to know my students and preparing every lesson using their own interests, so let's talk and find the method that will do it easier for you.
Gracias y ¡hasta pronto!


https://www.instagram.com/materiales.bumblebee/
http://nomoregrammarbooks.blogspot.ie/

더 보기
시범 레슨
One time, 30 minutes
선생님 통계
몇 시간 이내
5년 전
100.00%
344
13.0 평균 레슨
5.0
교육 경력

경력
Academia de idiomas
Shamrock School
Enseñando inglés y español a alumnos/as de todas las edades, clases particulares y grupales.

자격증
Máster en Atención a la Diversidad y Necesidades Educativas Especiales
확인됨
Universidad Antonio de Nebrija - España
Me permite ofrecer una metodología personalizada a todos mis alumnos/as. Especialmente a los que más lo necesitan.
C1 English
Cambridge University
Magisterio
Universidad Autónoma de Madrid - Madrid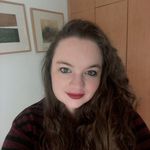 카테고리별 원어민 쌤 | 더 찾아보기:
시범 레슨
One time, 30 minutes