Salvatore님은 현재 새로운 학생을 받고 있지 않습니다.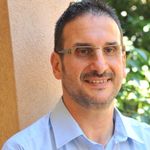 Salvatore Dep
이탈리아
•
3:49 PM (GMT+01:00)
원어민 쌤 프로필
I can't accept new students right now. Please look elsewhere for your teaching needs.
---------------------------------------------------------------------------
Hello! My name is Salvatore. I live in a wonderful city called Lecce (Apulia) in Southern Italy. I started teaching Italian as a foreign language in 2012, and I've been teaching online for about three years. I have got the CEDILS certificate, which is a certification of competence in teaching Italian as a foreign language or second language, issued by the Ca' Foscari University of Venice, and a University Degree in Architecture. I love teaching and I truly enjoy helping my students. My approach is based on a few fundamentals: listen and repeat, active thinking, spaced repetition. I believe in a flexible approach to language learning. I focus primarily on giving you the tools to speak confidently. You will learn to use common phrases and idioms that occur in real-life conversations. We can study any of the following: interview practice, most common phrases, reading online articles, regular conversations, pronunciation, grammar. We can use an advanced range of vocabulary for specific fields, including legal, and technical skills. My students would describe me as fun, innovative, and passionate. I try to make every session relaxing and enjoyable. I am also a language learner, so I understand the challenges and frustrations of learning a foreign language.
더 보기
선생님 통계
24시간 이내
6년 전
99.00%
1.280
32.9 평균 레슨
5.0
교육 경력

학위
Laurea in Architettura
Università "La Sapienza" - Roma, Italia

자격증
CEDILS
확인됨
Università Ca' Foscari - Venezia
Certification of competence in teaching Italian as a foreign language or second language.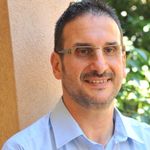 카테고리별 원어민 쌤 | 더 찾아보기: