William 님은 일시적으로 이용 불가합니다.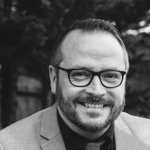 William Castillo
스페인
•
4:10 AM (GMT+01:00)
선생님 통계
매우 빠름
4년 전
100.00%
0
0.0 평균 레슨
새로운 원어민 쌤!
교육 경력

경력
Private tutoring
Self - Barcelona, Spain
Private tutoring to individual students based on their needs. Levels varied from basic to intermediate levels. Lessons would consist of usually speaking and listening with some grammar. Each student had their own needs; they had their own strengths and weaknesses, and I structured my lessons around that.
Class teacher with responsibility for English
International House - Barcelona, Spain
During the course I carried out 6 hours of observed teaching practice to groups of 10-15 students. We focused mainly on productive and receptive skills in addition to grammar. Two groups: pre-intermediate (A2-B1) and Upper-Intermediate (B1-B2).

자격증
CELTA Certification
International House - Barcelona, Spain
Focused on how to teach English to adults. More specifically, reading, writing, grammar, listening, and speaking. Focused on procedures and methodologies. Course consisted of lecture and research in addition to guided teaching practice.
카테고리별 원어민 쌤 | 더 찾아보기: