역대 최대 할인! 레슨 패키지 15% 할인 혜택.
만료일:

00:20:19:55

(쿠폰이 남았습니다.: 11)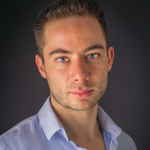 Jean-François RESSLEN
멕시코
•
9:35 PM (GMT-06:00)
원어민 쌤 프로필
Hello everyone!

I am Jean-François --- a professional teacher of both French and Spanish.

While I was born and grew up in the northeastern corner of France, my native languages are both French and Spanish.
I have also worked hard to achieve fluency in both English and German as well, as I'm passionate about languages and the respective cultures that surround them. One of the primary reasons that I decided to become a professional teacher was to impact this passion to each and every of my students.

I'm a committed and passionnate professional teacher, certified by the Alliance Française.

I have spent 5 years teaching in various language centers in Mexico, and I am now a full time teacher online.

I also have a master degree from a french Business School, which is why I can also provide you knowledge in that area.

I'm extremely patient and respectful with my students.

I can teach to children and adults (from 6 yrs to more), regardless of their language level.

In a dynamic and friendly atmosphere, we can follow a class tailored class adapted to your needs.

As you may notice in the comments of my students, I offer fun and efficient classes that will assure you a fast progress.

For all my students, I offer classes using different interactive tools adapted to their age that will help them gain confidence speaking the language:
- conversation with integrated grammar
- the latest workbooks (recordings included)
- role plays
- Exam preparation (DELF, DALF, TCF)
- videos, podcasts
- .....

**Cancellation Policy** Please take into consideration that when you miss a class I miss the chance to have another student for that hour and cannot be paid. For that reason, I ask that you please pay for a class that has been missed if you do not give me notice 24 hours in advance.
더 보기
시범 레슨
One time, 30 minutes
선생님 통계
1시간 이내
4년 전
98.00%
102
24.8 평균 레슨
5.0
교육 경력

학위
Master in Management
École Supérieure de Commerce - Dijon

경력
Professeur de FLE (français langue étrangère)
Italki Website - International
Professeur de Français Langue Étrangère - pour les niveaux A1 (débutant) à C2 (avancé), enfants et adultes

자격증
Certificat de Suivi - Enseigner le français langue étrangère aujourd'hui - Parcours avancé
CAVILAM - Alliance Française - Alliance Française de Vichy
Enseigner le français langue étrangère aujourd'hui - Parcours avancé
Certificat de Suivi - Enseigner le français langue étrangère aujourd'hui - Parcours découverte
CAVILAM - Alliance Française - Alliance française de Vichy
Enseigner le français langue étrangère aujourd'hui - Parcours découverte
카테고리별 원어민 쌤 | 더 찾아보기:
시범 레슨
One time, 30 minutes