Mohammed 님은 일시적으로 이용 불가합니다.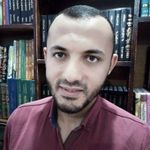 Mohammed Sayed Ahmed
이집트
•
1:50 AM (GMT+02:00)
선생님 통계
매우 빠름
일 년 전
100.00%
4
2.0 평균 레슨
새로운 원어민 쌤!
원어민 선생님의 전문 분야
Egyptian Arabic
Gulf Arabic
Levantine Arabic
Modern Standard Arabic (al-fusha)
Sudanese Arabic
교육 경력

학위
One year diploma in education and methodology, AL Azhar University
확인됨
,, Al Azhar University, Egypt, - Egypt
The diploma offers practical learning and draws on the latest research into effective teaching methods. I learned to cooperatively and critically plan, design, implement and review relevant syllabi including developing teaching and learning strategies and curriculum materials.
확인됨
, Faculty of languages and translation, Al Azhar University, Egypt, - Egypt
I studied syntax, semantics, linguistics, phonology, English literature, all kinds of translation and so on

경력

자격증
카테고리별 원어민 쌤 | 더 찾아보기: