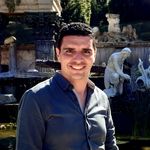 Ahmed ELgebaly
이집트
•
6:32 PM (GMT+03:00)
원어민 쌤 프로필
Arabic is not difficult. Whatever your mother tongue is, there will be similarities to Arabic because language is the tool that humankind utilizes to communicate with one another. We all came from the same origin. We all use the same tool to communicate (i.e., language). Accordingly, although we use different languages, our languages – as well as we – came from the same origin. Therefore, our tongues are similar in at least one feature, even if we are not able to notice that.

I'm a12+ year professional Arabic language teacher; Multi-Lingual; Professional work ethic; Patient; Enjoys interacting with people from other countries; Genuine interest in different cultures.
더 보기
시범 레슨
One time, 30 minutes
선생님 통계
몇 시간 이내
7년 전
100.00%
186
31.5 평균 레슨
5.0
교육 경력

학위
Undertaking a Master's
I'm a fellow student doing my Master's in Teaching Arabic as a Foreign Language at the American University in Cairo.

경력
Arabic Teacher For Non-native Speakers
확인됨
The French Institute in Egypt
Arabic teacher for non-native speakers
Ain Shams University - Cairo, Egypt
I'm an Arabic teacher for non native speakers at faculty of education at Ain Shams University in Cairo.

자격증
Diploma in Teaching Arabic as a Foreign Language
확인됨
I have a Diploma in Teaching Arabic as a Foreign Language from Ain Shams University in Cairo
카테고리별 원어민 쌤 | 더 찾아보기:
시범 레슨
One time, 30 minutes