10% 할인 혜택을 받아 더 많이 배워 보세요.
만료일:

05:11:36:45

(쿠폰이 남았습니다.: 66)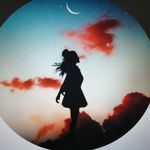 Aimée Shaw
남아프리카 공화국
•
3:18 AM (GMT+02:00)
시범 레슨
One time, 30 minutes
선생님 통계
매우 빠름
5년 전
100.00%
7
2.0 평균 레슨
5.0
교육 경력

학위
Diploma in Film & TV techniques
City Varsity School of Media & Creative Arts - Cape Town, Western Cape
Majors in Film Appreciation, Visual Literacy & Screen Producing
BA English Studies
Stellenbosch University - Stellenbosch, Western Cape
Majors in English Literature, Film & Theatre Studies & Sociology

경력
EFL Online Teacher
WeTeach - Online (USA)
built rapport with students and families from a wide range of backgrounds created trusting atmosphere through sensitivity to students' strengths, weaknesses and personal learning styles engaged students through humor and activities designed for maximum interaction on large and small groups. developed curriculum appropriate to students' learning abilities, reflecting their needs and interests.
English Second Language Teacher
Tutor ABC Taiwan Online Teaching Platform - Taiwan, Taipei
Planning, preparing and delivering lessons to a range of classes and age groups; Marking and providing appropriate feedback on oral and written work; Preparing information for inspection visits and other quality assurance exercises; Freelance teaching on a one-to-one basis; Basic administration, such as keeping student registers and attendance records.
Freelance Journalist
Uvocorp International Writing Agency - Online (UK)
Conducting research and obtaining factual information, Utilizing relevant sources & adapting to multiple academic writing styles, Organizing, planning, & writing copy for publication on a tight deadline Editing and proofreading copy

자격증
TEFL 120-hour online certification
The TEFL Academy - Dublin, Ireland
Lesson Planning & Classroom management; Language levels, student needs and exams; Teaching English; Grammar Teaching; Reading & Writing Teaching; Listening & Speaking Classroom Management
카테고리별 원어민 쌤 | 더 찾아보기:
시범 레슨
One time, 30 minutes