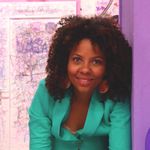 Anike
독일
•
12:11 PM (GMT+02:00)
원어민 쌤 프로필
Hallo, mein Name ist Anike und Deutsch ist meine Muttersprache.
I am an expert when it comes to teaching online and have successfully supported my students in improving their German language skills. 𝐈 𝐨𝐟𝐟𝐞𝐫 𝐭𝐡𝐫𝐞𝐞 𝐬𝐩𝐞𝐜𝐢𝐚𝐥𝐢𝐳𝐚𝐭𝐢𝐨𝐧𝐬:

1. 𝐒𝐭𝐫𝐮𝐜𝐭𝐮𝐫𝐞𝐝 𝐆𝐞𝐫𝐦𝐚𝐧 𝐜𝐥𝐚𝐬𝐬𝐞𝐬, to help you reach the next level (A1, A2, B1, B2, C1) with a PDF course and work book that I will provide and/or online material

2. 𝐓𝐄𝐒𝐓 𝐏𝐑𝐄𝐏𝐀𝐑𝐀𝐓𝐈𝐎𝐍 (Telc, Goethe, TestDAF (we will go through the test material and prepare you for the test.
We may also use additional material to focus on your writing, speaking, listening or reading comprehension).

3. 𝐂𝐨𝐧𝐯𝐞𝐫𝐬𝐚𝐭𝐢𝐨𝐧𝐚𝐥 𝐜𝐥𝐚𝐬𝐬𝐞𝐬 where we focus on boosting your confidence so that you become 𝐦𝐨𝐫𝐞 𝐟𝐥𝐮𝐞𝐧𝐭 𝐢𝐧 𝐬𝐩𝐞𝐚𝐤𝐢𝐧𝐠 𝐆𝐞𝐫𝐦𝐚𝐧 and broaden your knowledge (we will use short audios to improve your listening comprehension, vocabulary, pronunciation and language skills, transcripts of the audios are always provided.)

✅ 𝐌𝐲 𝐭𝐞𝐚𝐜𝐡𝐢𝐧𝐠 𝐬𝐭𝐲𝐥𝐞 𝐢𝐬 𝐠𝐨𝐚𝐥-𝐨𝐫𝐢𝐞𝐧𝐭𝐞𝐝 𝐚𝐧𝐝 𝐬𝐮𝐢𝐭𝐞𝐝 𝐭𝐨 𝐲𝐨𝐮𝐫 𝐢𝐧𝐝𝐢𝐯𝐢𝐝𝐮𝐚𝐥 𝐧𝐞𝐞𝐝𝐬.
✅ My classes are well-prepared and structured with the freedom to adjust to your progress.
✅ My native tongue is German.
𝐈 𝐬𝐩𝐞𝐚𝐤 𝐚𝐜𝐜𝐞𝐧𝐭-𝐟𝐫𝐞𝐞 𝐒𝐭𝐚𝐧𝐝𝐚𝐫𝐝 𝐆𝐞𝐫𝐦𝐚𝐧 and I am fluent in English as well.

My teaching material:
-PDF Book Pluspunkt Deutsch A1- B1, Aspekte B1-B2
-Pluspunkt Deutsch audio files (A1,A2)
-Audio files with transcripts
-Deutsche Welle Articles and news
-Homework Assignments
-Goethe material, Test Daf ,Telc for Test Preparation

I look forward to having you in my class!
Ich freue mich auf unseren Unterricht,
Bis bald, Anike


더 보기
시범 레슨
One time, 30 minutes
선생님 통계
몇 시간 이내
6년 전
98.00%
1 789
10.2 평균 레슨
5.0
교육 경력

학위
Bachelor of Arts, Creative Therapies
HAN - The Netherlands
Abitur A- levels
Städtisches Gymnasium

경력
German teacher verbling
Verbling
German classes tailored to match your needs
Volunteer position/Art therapist
NPH - San Pedro,Dominican Republic
Focus on health care, allowing children and youth to express themselves and their ideas through art without having to put them in to words.
German teacher
Students home - Santo Domingo, Dominican Republic
Art therapist
Day care,Mental hospital - Gronau,Germany
Group and individual art therapy with mentally ill adults
Professional Au- pair as Art therapist and Language trainer
Italian Belgian family - Italy
Art therapy and Dutch language training for four year old with language difficulties and autistic symptoms.
Freiwilliges Soziales Jahr
확인됨
Familien und Krankenpflege - Bochum
English tutor
Home Tutoring - Nordrhein-Westfalen
Tutoring English to Teenagers

자격증
Im Allgemeinen sind wir Deutschen freundliche, hilfsbereite Menschen. Es gibt jedoch einiges was man...
Generally speaking we Germans are friendly, welcoming people. There are a few things you should know...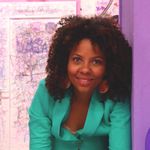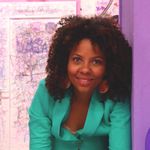 카테고리별 원어민 쌤 | 더 찾아보기:
시범 레슨
One time, 30 minutes