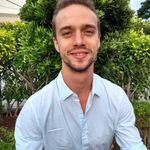 Arthur May
호주
•
7:40 AM (GMT+02:00)
원어민 쌤 프로필
My name is Arthur May. I'm an Australian by birth, world citizen by choice. I've spent much of my life traveling outside of my home country, meeting, working with, and teaching people from all over the world. I've taught English formally in China, Taiwan, Nepal, and Russia, and tutored it online throughout my travels. I've also experienced first hand the value of being able to communicate fluently with others, whether for work, study, or just for fun. 

In my time as a language student and teacher, I've seen many of the issues that English learners and even English speakers struggle with. There's confusion over the use of articles and prepositions, misuse of tense and plurals, difficulties with pronunciation, and the list goes on. If you're reading this now, you likely have issues of your own that you'd like to tackle.

But more than the particular mistakes, two of the biggest hurdles I've seen in learning English, and indeed any language, are feeling comfortable enough to speak even when you aren't sure you're saying it right, and getting past the stage of having to translate what you hear or say into your own language.
Many language students are stuck in their progress because they aren't comfortable using what they know, or because they have to put so much effort into processing what they hear and say that they can't properly use it.

In my classes, I'll challenge you to find your voice. Speaking will be the main focus of each class. We'll discuss topics that are interesting and relevant to you, learn useful vocabulary, tackle pronunciation issues, but more than anything else, get you to talk.
And at the end of each class, I'll give you tailor-made feedback that will help you correct the mistakes you make, broaden your vocabulary, and help your conversation become natural and flowing.

Together, we'll connect you to the words you want to say, the confidence you need to speak without second-guessing yourself, help you find enjoyment in learning and practicing English, and propel you forward on your journey to English fluency.
더 보기
시범 레슨
One time, 30 minutes
선생님 통계
몇 시간 이내
3 years ago
100.00%
1.405
25.4 평균 레슨
5.0
교육 경력

학위

경력
Teacher, Head of Teachers
확인됨
TOP - Taiwan
Teaching at and overseeing English immersion camps
Teacher
Private - Moscow, Russia
Teacher
Stay & Play - Moscow, Russia
Early childhood language development
Teacher, Head of Teachers
TOP - Taiwan
Teaching at and overseeing English immersion camps
카테고리별 원어민 쌤 | 더 찾아보기:
시범 레슨
One time, 30 minutes