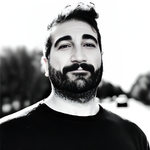 Sean
미국
•
8:48 AM (GMT-07:00)
나의 언어
원어민
,
C1
,
B2
,
B2
,
A2
,
A1
원어민 쌤 프로필
BUSINESS ENGLISH / INTERVIEW PREPARATION / PRONOUNCIATION / ACCENT REDUCTION / GRAMMAR / ETC.

Is it possible to change your accent permanently?
The answer is: yes!

Changing an accent is possible. In fact, we constantly change our accents as we encounter and learn new languages, new cultures, and behavioral changes in life. However, it takes a lot of time, effort, and practice before you can notice drastic changes.

The best way to improve your speaking skills is by neutralizing your native accent until it starts to get less noticeable. We can do this by training your speech, emulating how native speakers talk, and focusing on the elements involved in the rhythm of English.

WHY DO I TEACH? Because the feeling of applying the knowledge learned to one's everyday life is very rewarding. Teaching is an intense passion of mine and I do not plan on stopping anytime soon.

On top of my extensive knowledge of languages and a prestigious degree at Stanford University, I also teach math and science to high school/college students.

When I am not working as a teacher I enjoy playing soccer, traveling, discussing climate change, and making short documentary films.

I would love to help you succeed. Let's learn together! :-)

** For individuals looking to obtain official Business English certificates, please refer to ---> www.bizenglishx.com **


더 보기
시범 레슨
One time, 30 minutes
선생님 통계
24시간 이내
8년 전
100.00%
1 021
18.6 평균 레슨
5.0
교육 경력

학위
English Teacher
Manual Belgrano School - Buenos Aires, Argentina
I was responsible for a group of high school students who were required to learn English as a second language. My responsibilities included planning and organizing lessons, prepared teaching materials, organizing and running specialist courses, and attending social events.
M.A. in Education
UC Davis - Davis, CA
B.Sc in Biology
Stanford University - Palo Alto, CA

경력
Chess instructor
Yes4Chess - Bay area, CA
Instructed elementary students in the basics of chess playing and how to think strategically. Designed lessons for beginner, intermediate, and advanced students. Supervised timed chess tournaments.
Math/Science Teacher
Lydian Academy - Menlo Park, CA
Assist middle/high students understand difficult concepts regarding subjects in pre-collegiate math and science.
Founder & CEO
CrackingCam
Developed and fully managed CrackingCam, a free social navigation app that allows people to take photos/videos of bars, clubs, and private parties and rate them for others to see in real time as an effective way to plan for the best return on their time before heading there.
Speech & Audio Analyst
Facebook - Menlo Park, CA
Helped improve speech recognition quality and provide inside into open research questions in the field. The project involves quickly transcribing and tagging audio, and providing feedback to improve performance for systems and tools.
Bioconstruction Advisor
Earthship - Taos, New Mexico
Earthship structures are intended to be "off-the-grid-ready" homes, with minimal reliance on public utilities and fossil fuels. They are constructed to use available natural resources, especially energy from the sun and rain water. I help clients understand the components of biology, chemistry, and physics found in Earth's natural phenomenon to live in a more sustainable manner.

자격증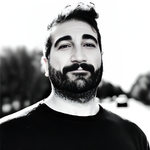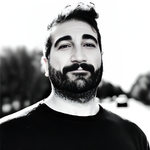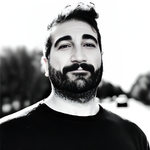 카테고리별 원어민 쌤 | 더 찾아보기:
시범 레슨
One time, 30 minutes