역대 최대 할인! 레슨 패키지 15% 할인 혜택.
만료일:

04:04:44:35

(쿠폰이 남았습니다.: 55)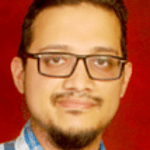 Hatim BACHIR
케냐
•
11:10 AM (GMT+03:00)
시범 레슨
One time, 30 minutes
선생님 통계
몇 일 이내
3년 전
90.00%
819
17.3 평균 레슨
4.9
교육 경력

학위
Master in Langues Etrangères Appliquées
Université Paul-Valéry - France
Study of Foreign Languages (English and Spanish) applied to international negotiation.
Master in Management Studies
Montpellier Business School - France
Business and Management studies
Bachelor of Science in Business and Management Studies
Bradford University - School of Management - UK
Business and Management Studies (Exchange Program)

경력
Teacher and Academic Coordinator
Arabic Academy - Nairobi
Preparation of students to the DELF A1/A2 exams (Diplôme d'Etudes en Langue Française). Piloting the implementation of academic projects (training workshops, Teaching e-collaborative platform etc.).
English - French Translator and Interpreter
Freelancer - Nairobi
Translation of marketing and editorial documents (Eng to Fr). Proofreading in French.
카테고리별 원어민 쌤 | 더 찾아보기:
시범 레슨
One time, 30 minutes