역대 최대 할인! 레슨 패키지 15% 할인 혜택.
만료일:

04:17:24:03

(쿠폰이 남았습니다.: 66)
Jess Kim님은 현재 새로운 학생을 받고 있지 않습니다.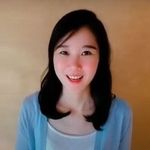 Jess Kim
대한민국
•
4:30 AM (GMT+09:00)
선생님 통계
몇 시간 이내
2년 전
100.00%
871
19.7 평균 레슨
5.0
교육 경력

경력
Over 1,500+ Online Korean lessons 2020.7-2021
Online platforms - Seoul, South Korea
It enabled me to lead effective online classes for different individuals.
Korean language tutor
Canada & Seoul, Korea
Tutored students for one-to-one & group lessons
Korean language teacher
Rembrandt Open class - Canada
Worked as a Korean teacher for immigrants
English teacher for Korean SAT
HeN English Academy - Seoul, Korea
Taught Korean high-school students to prepare for the university entrance exam.

자격증
Teaching Language Online
Ireland based qualification center for teaching and learning
Focus on leading efficient one-to-one lessons.
Teach Korean as a foreign language
National Institute of Korean Language - Seoul, Korea
EN-KR Interpreter and translator
Int'l Interpreter & Translator Association - Seoul, Korea
Certificate of Qualification (Accredited by Korean Ministry)
카테고리별 원어민 쌤 | 더 찾아보기: