역대 최대 할인! 레슨 패키지 15% 할인 혜택.
만료일:

01:17:57:56

(쿠폰이 남았습니다.: 22)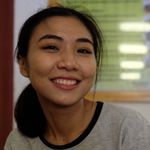 Nguyen Trang
베트남
•
12:57 PM (GMT+07:00)
원어민 쌤 프로필
Hello everyone! My name is Trang, I'm from Vietnam! I was born in Phu Quoc island, whose beauty should be compared with a paradise I believe, I'm proud to get to say that it is my original hometown, I have been living in Ho Chi Minh city (Saigon city) for almost 9 years now, and with no doub, I love this city like my second home, it never stops making me feel amazed! I once decided to spend a month to travel around Vietnam when I was 22 since I love traveling! Beside it, I also love making new friends, because when we get to meet and talk to people, the world is naturally brought to us then, through otger stories and experiences, I do believe so!

I started working as a Vietnamese tutor since early September last year, it has been an interesting, and wonderful experience to me personally. While helping an Australian friend study Vietnamese, I accidentally found out about my ability in teaching Languages, with the encouragement of my friend, the journey of me becoming a tutor began! I have found myself having great passion in languages since I'm studying to become a translator and interpreter now. Always appreciate it to have a chance to introduce Vietnamese to everyone, especially to ones who are living in Saigon city in the moment, so you can apply it usefully while interacting with local people, and making new local friends!
더 보기
시범 레슨
One time, 30 minutes
선생님 통계
몇 일 이내
6년 전
100.00%
3.453
23.5 평균 레슨
5.0
교육 경력

경력
Vietnamese tutor
Ho Chi Minh city - Ho Chi Minh city
Saigon city guide
Ho Chi Minh city - Ho Chi Minh city
카테고리별 원어민 쌤 | 더 찾아보기:
시범 레슨
One time, 30 minutes