역대 최대 할인! 레슨 패키지 15% 할인 혜택.
만료일:

05:13:02:55

(쿠폰이 남았습니다.: 77)
Patrice 님은 일시적으로 이용 불가합니다.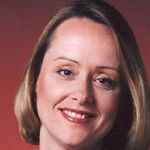 Patrice
미국
•
4:52 PM (GMT-07:00)
시범 레슨
One time, 30 minutes
선생님 통계
매우 빠름
2년 전
100.00%
6
6.0 평균 레슨
5.0
교육 경력

학위
Doctoral Cohort Program
Columbia University - Teachers College - New York, New York
One of 5 accepted each year - Ability to complete doctorate without taking a sabbatical
Doctorate - ABD
University of Northern Colorado - Colorado
Masters & Bachelors
Boston Conservatory of Music & University of Colorado at Boulder - Boston, MA & Boulder, CO
Masters & Bachelors transcripts

경력
Graduate assistantship
University of Northern Colorado - Greeley, CO
Produced Opera scenes & School Outreach Program
Full-time professor
Northeastern State University - Oklahoma
Foreign diction for singers, Vocal Pedagogy, Voice classes with Japanese students
English Second Language for Corporate clients
Hamburg English School - Hamburg, Germany
Business English - Corporate business clients
Instructor
Patrice Burgstahler Vocal Studio - Fort Collins, Colorado
Intermediate and Advanced voice lessons for college-age and adults students. Song repertoire in English, German, French, Italian, Portuguese and Spanish.

자격증
TEFL 150 Master Course Certificate
IARC
카테고리별 원어민 쌤 | 더 찾아보기:
시범 레슨
One time, 30 minutes