Marius 님은 일시적으로 이용 불가합니다.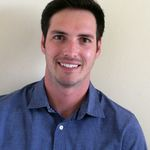 Marius Flemmer
남아프리카 공화국
•
2:44 AM (GMT+02:00)
선생님 통계
매우 빠름
4년 전
100.00%
2
0.0 평균 레슨
5.0
교육 경력

학위
Bcom Marketing Management
Nelson Mandela University - Port Elizabeth, South Africa
Bsc in Life Sciences
University of South Africa (UNISA) - Pretoria, South Africa
Botany, Zoology, and Geography

경력
English Teacher
English Interactive, The Language Company (TLC) - Santiago, Chile
Taught English to students of various capabilities, from beginner to advanced. Developed and executed innovative lesson plans that adapted to the students' needs.
English and Science Teacher
Vietnamese Australia International School (VAS), Australia International School (AIS) - Ho Chi Minh City, Vietnam
Taught the Science and English Cambridge curriculum to primary students, emphasizing elements of the English language throughout.
English Teacher
Vietnamese American Vocational Training College (VATC), Vietnam USA Society (VUS), Universal Education Center (UEC) - Ho Chi Minh City, Vietnam
Taught the TOEFL course to prepare students for taking the TOEFL iBT test. Taught various age groups and skill levels English. Utilized cutting-edge teaching methodologies to foster a creative and dynamic learning environment.

자격증
Principles and Practices in Teaching Young Learners
Oxford University Press - Ho Chi Minh City, Vietnam
Methodology behind teaching primary and high school learners English
Cambridge International Examinations
Cambridge University - Ho Chi Minh City, Vietnam
Methodology for preparing students for the Cambridge English examinations
Level 6 Certificate in Teaching English as a Foreign Language
TEFL Express - London, United Kingdom
English teaching methodology
카테고리별 원어민 쌤 | 더 찾아보기: