Matthew 님은 일시적으로 이용 불가합니다.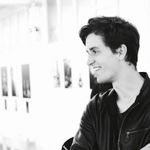 Matthew Deyn
체코 공화국
•
9:00 AM (GMT+01:00)
선생님 통계
매우 빠름
2년 전
100.00%
0
0.0 평균 레슨
새로운 원어민 쌤!
교육 경력

경력
Trainer & Educator
Barista Barbar Coffee School - London, United Kingdom
Delivered an intensive barista course to a wide variety of people interested in learning about specialty coffee. Was able to communicate key concepts effectively and help a wide variety of learners understand different aspects concerning specialty coffee. http://www.baristabarbar.co.uk/index.html

자격증
CELTA (Cambridge English TEFL Qualifiation)
확인됨
English Language Centre - York, United Kingdom
Completed my CELTA at The English Language Centre in York which was an intensive course that allowed me to develop my theoretical and practical understanding of teaching English as Foreign Language to a range of different adult learners. The certificate is the most highly recognised and regarded initial English teaching certification worldwide and it was great to be a part of it.
카테고리별 원어민 쌤 | 더 찾아보기: