역대 최대 할인! 레슨 패키지 15% 할인 혜택.
만료일:

03:16:20:12

(쿠폰이 남았습니다.: 55)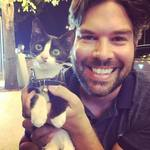 Matt Mayovsky
터키
•
11:34 PM (GMT+03:00)
나의 언어
원어민
,
미국식 수화 (American Sign Language)
B1
,
B1
시범 레슨
One time, 30 minutes
선생님 통계
매우 빠름
5년 전
100.00%
53
5.4 평균 레슨
5.0
교육 경력

학위
TEFOL/TESL/TEFL Certificate
Oxford Seminars - Seattle, Washington, United States
A TEFOL/TESL/TEFL Certificate is an internationally recognized qualification that enables people/english teachers to Teach English as a Foreign or Second Language.

경력
English Teacher (Dept Head)
Cakir Primary School - Bursa, Turkey
English taught to Turkish Middle-school aged students in both group and individual settings while following the internationally recognized International Bachelorette (IB) curriculum. Continued education by attending work related IB seminars in Turkey and by online learning.
English Teacher
TED Bursa College - Bursa, Turkey
English taught to Turkish, French and German students in grades 1-8. Attended ongoing teacher development conferences to further teaching skills. Provided additional support to students in the form of a volunteer, after school speaking club.
카테고리별 원어민 쌤 | 더 찾아보기:
시범 레슨
One time, 30 minutes