역대 최대 할인! 레슨 패키지 15% 할인 혜택.
만료일:

00:11:15:33

(쿠폰이 남았습니다.: 11)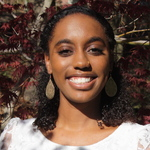 Moriah
브라질
•
10:39 PM (GMT-03:00)
시범 레슨
One time, 30 minutes
선생님 통계
매우 빠름
6년 전
100.00%
630
7.2 평균 레슨
5.0
교육 경력

학위
Portuguese School
Middlebury College - Middlebury, VT, USA
Intensive Portuguese language immersion program of grammar and Lusophone cultural studies courses
B.A. Degree
Wellesley College - Wellesley, MA, USA
Major: Peace and Justice Studies - focus on Education
Social Justice and Sustainable Development Program
School of International Training (SIT) - Fortaleza, Ceará, Brazil
Semester study abroad in Brazil

경력
Intern at Instituto Floresta Viva's forestry school, the Escola da Floresta
Princeton in Latin America - Ilhéus/Uruçuca, Bahia, Brazil
I assumed responsibilities such as planning for courses, conducting research, website content development, translating from English to Portuguese and Portuguese to English, writing grant proposals and teaching English.
English Language Arts Teacher
The Steppingstone Foundation - Boston, MA, USA
I taught English Language Arts to 31 accomplished middle school students from Boston and assumed responsibility for lesson planning, classroom instruction, written evaluations of students, participation in faculty meetings, monitoring students during transition times, and other duties assigned to me.
Fulbright Scholar - English Teaching Assistant
Universidade Estadual de Santa Cruz - Ilhéus, Bahia, Brazil
I taught English at various levels, facilitated US cultural events, English language conventions, and English immersion camps. I also assisted the English teacher at a rural Waldorf school and voluntarily taught English classes in my local small town.

자격증
Public Speaking
Moakley Public Speaking Institute - Boston, MA, USA
Many students and teachers have sought after alternatives to traditional methods of language learning...
시범 레슨
One time, 30 minutes