역대 최대 할인! 레슨 패키지 15% 할인 혜택.
만료일:

01:11:02:47

(쿠폰이 남았습니다.: 22)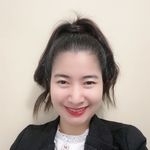 Natali
태국
•
7:52 PM (GMT+07:00)
원어민 쌤 프로필
Hello! = Sa Wad Dee Ka. สวัสดีค่ะ
My name is Nutyananthorn. My nick name is Natali. If you think my Thai name is long you can call me Natali. It's easier right? I was born and raised in Thailand, and now I live in Bangkok, Thailand. I'm an expert in central and North east (Isan) Thai language. I have lived in USA for about 1 year, and I had the opportunity to teach and share Thai language, Thai culture, Thai food to an American friends and my foreign friends in USA. I'm Thai teacher with over 3 years of teaching experience.
I love to teach and share about Thailand with every foreigner. When you learn with me. You will enjoy and fall in love with Thai language. I can help you to successfully communicate in Thai language.
I will Make Thai language easy for you so you can remember it and you can use it in your daily life.
I hope you join me in class so we can have fun together with Thai language.
We will practice Listening, speaking, reading, and writing together. I will teach you how to stay in Thailand, How to take the bus, How to travel in Thailand, How to order food, How to go to the bank, And How to contact the Thai government. Everything you would like to learn. If you need Thai language for work I can help you too.
더 보기
시범 레슨
One time, 30 minutes
선생님 통계
몇 시간 이내
3년 전
100.00%
794
29.1 평균 레슨
5.0
교육 경력

학위
Financial and Investment
Rangsit University - Pathumtani, Thailand
financial investments can be a great first step in learning how to invest, knowing your path to retirement, or maximizing the rate of return on your money. A financial investment is an asset that you put money into with the hope that it will grow or appreciate into a larger sum of money. The idea is that you can later sell it at a higher price or earn money on it while you own it. You may be looking to grow something over the next year, such as saving up for a car, or over the next 30 years, such as saving for retirement. How you invest these dollars can be very different. How much time you have on your side is often a key thing to consider when making a financial investment. The more time you have, the more risk you can usually take. The more risk you take, the more potential for making more money! It is important to note that there is also an economic definition of financial investments that deals with how businesses invest in products, equipment, factories, employees, and inventories. This lesson will focus on the finance definition of financial investment. Let's look at a few key terms worth knowing when it comes to financial investments.

경력
Online Thai language Tutor
www.italki.com - https://teach.italki.com/teacher/7274681
I have experience to teach online Thai language to foreigners on Website italki. I know how to teach and share Thai language,Thai culture, and make easy lesson to students can understand and have fun on my class.
Assistant Manager Customer Advisory
Krungthai Bank public company limited - Bangkok, Thailand
A financial advisory and investment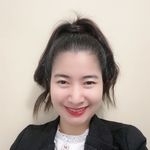 카테고리별 원어민 쌤 | 더 찾아보기:
시범 레슨
One time, 30 minutes