역대 최대 할인! 레슨 패키지 15% 할인 혜택.
만료일:

03:01:03:31

(쿠폰이 남았습니다.: 44)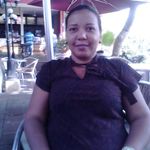 Paola Martinez Mendoza
콜롬비아
•
5:51 PM (GMT-05:00)
원어민 쌤 프로필
I am from Colombia and I live in Santa Marta. I have a degree in Modern Languages from Universidad del Magdalena. I have been a Spanish teacher since 2009. I have taught Spanish to students from different countries in my city and online via Skype. I have helped them to develop their Spanish communicative skills.
I offer private Spanish lessons for all levels. I have developed an eclectic methodology. I basically study my student to find their way of learning and then I plan a course according to their needs. This has made me teach the same issue in very different ways.
My Services
● Fast learning by practice
● Focused on developing your Spanish conversational skills
● Vocabulary acquisition
● Explanations of grammar topics
● Sentence structures
● Reading
● Daily homework
● Quiz and test preparations
● And anything else that makes it to your desk
● Flexible schedule
더 보기
나의 체험 레슨
During the trial class, we will put into practice the development of communication skills according to the student's level and their learning needs.
더 보기
시범 레슨
One time, 30 minutes
선생님 통계
매우 빠름
5년 전
99.00%
107
34.0 평균 레슨
5.0
교육 경력

학위
BA Degree in Modern Language
Universidad del Magdalena - Santa Marta, Colombia
Focus in Language teaching

경력
Spanish Teacher
Cafetalk
Spanish teaching as a second language
Spanish teacher
Multi-Language Cafe
Spanish teaching as a second language
Spanish teacher
Italki - Online
Spanish teaching as a second language
Spanish teacher
Academia Latina - Santa Marta, Colombia
카테고리별 원어민 쌤 | 더 찾아보기:
시범 레슨
One time, 30 minutes