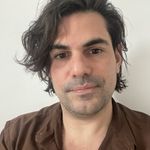 Raphael Mura
영국
•
4:39 PM (GMT+00:00)
원어민 쌤 프로필

🇬🇧🇺🇸
Welcome to my Verbling page!

My name is Raphael, from Paris with 14 years of experience of teaching London and online.

My method goes beyond regular tutoring. Indeed, I'll also act as your language coach so that together, we can establish a clear learning path to your success that works for specifically for you. I build bespoke classes targeting your needs, ambitions and goals.

I'm easy to talk to! Everyone is different and understanding someone's personal journey and goals takes more than a casual tutor. It takes a solid framework and a sustainable relationship.

I am a natural community maker. Engagement is paramount. I'll guide you throughout the weeks, months & years. I'll monitor your progress after each lesson. A relationship with a language coach is the greatest gift to yourself. You need someone who is 100% committed and invested in your success.

It doesn't matter which background you are from, as I am proud to be extremely open-minded through my bi-cultural background, growing up in Paris and relocating to London as a teacher and a musician, traveling and working in Europe & North America for the last 15 years, making hundreds of connections and friendships around the globe.

So whether you need French for business, relocating, socialising, we'll get your French up to speed.

Discussed topics include: art, music, literature, cinema, music, fashion, psychology, sociology, social media, science, technology, food, the environment, politics, sports and beyond.
Being able to express yourself in a foreign language freely is key to get fluent rapidly.

Current and past clients include: British Red Cross, Interpol, The Walt Disney Company, Pixar, Alstom, Google, Sony Pictures, Allianz, AXA, Backmarket, Alan, Aircall, to name but a few...

All levels welcome (A1 - C2).

I'm excited to work together!

More information:

I was born outside Bordeaux in France and grew up just outside of Versailles. I moved to the UK in London in 2005 after graduating from University of Versailles in English literature and civilisation (License d'Anglais LLCE).
I have been teaching French in London through several language schools and agencies since 2006 such as London's St Helen's school, Bond Street Languages, London Speaks French or The Language Machine, to name but a few.

Methodology (covering the four skills of language learning):

1) Speaking: Day-to-day conversational French: at home, at work, socially: every aspect of your life.

2) Writing: (Grammar, conjugaison, vocabulary), including worksheets and homework. (My library has hundreds of ressources collected over the years.)

3) Reading/Listening: Video and text analyses (aforementioned topics) - In each session, I'll attached a 3-5min YouTube clip, i.e, from 'Le Monde'. You'll get it prior to the lesson if you want to get familiar with it. Sometimes, I'll play you a podcast or we'll read and discuss cut out screen shots from selected articles.

Book a class now!

A bientôt!




더 보기
나의 체험 레슨
introducing yourself and use present/past/futur tense (if you're familiar with those tenses)
더 보기
시범 레슨
One time, 30 minutes
선생님 통계
몇 시간 이내
8년 전
100.00%
1.275
17.3 평균 레슨
5.0
교육 경력

학위
TEFL level 5 168 hours
TEFL Academy - London
Teacher training qualification (Merit)
B.A. English language
Universite de Versailles St Quentin - Versailles, France
English and American literature and American civilization

경력
French tutor (FLE)
The Language Machine - Personal French tutor online and in London
one to one conversational French, Business, and Secondary school
French tutor
London Speaks French - London, UK
Private French tutor (FLE)
French teacher (FLE) / English as a foreign language teacher (EFL)
Bond Street languages - London, UK
French tutor at BSL (immersive course)
Le Coronavirus a t-il des impacts positifs sur notre nouveau monde? L'arrivée du COVID-19, le virus...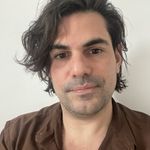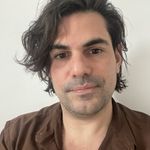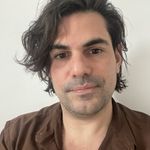 카테고리별 원어민 쌤 | 더 찾아보기:
시범 레슨
One time, 30 minutes