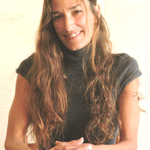 Raquel Dopico Valdueza
스페인
•
8:37 AM (GMT+07:00)
Active Promotion (

10%

off)
Enjoy the GREAT DISCOUNTS on my lessons ;)
나의 언어
C1
,
B2
,
B2
,
A2
,
A1
,
A1
,
A1
,
원어민 쌤 프로필
Would you like to learn the 2nd most spoken language in the world? Do you want to become fluent in Spanish? Are you willing to discover the cultures behind this rich language? ¿O quieres simplemente vivir el "SABOR LATINO"?

ABOUT ME:

¡Hola! I am Raquel and I would love to help you. I am a certified and experienced teacher of Spanish. I was borned in the beautiful Canary Islands, but my willing of discovering this amazing world and its people made me very soon become passionate about languages and travelling.

I first left Spain to go to Germany. From the long German winter I went to Costa Rica where I lived ¡Pura Vida! From there Italy, then back to Spain, then Brazil, Egypt and now Malta (who knows what´s next).


My certifications go from my first degree: Advanced Expert in Social Integration, to my degree in Hispanic Studies and my last: Master in Spanish Language.

ABOUT MY LESSONS:

Each one of my lessons include:

~Warm-up: revision of the content of the last session
~Integrated skills: listening + speaking + writing + reading + interaction
~Holistic content: grammar content+ functional content + vocabulary + culture
~Corrections and homework

+ Focused on the learner and with a communicative approach, my lessons are based on meaning, therefore learning is through meaningful and significative tasks.

+ You will be also provided with all the material needed (the best one for learning Spanish), and in a very diverse range from texts to audios, so that we cover all the skills from comprehension to production.




더 보기
시범 레슨
One time, 30 minutes
선생님 통계
24시간 이내
6년 전
100.00%
130
24.8 평균 레슨
5.0
교육 경력

학위
Master In Spanish Language: Research and Professional Practices
Universidad Autónoma de Madrid - Madrid, Spain
Training of university professors and researchers from the Spanish language and an introduction to research work with a view to completion of the doctoral thesis. Intership at Cervantes Institute, Cairo, Egypt (March, 2016) and at CORPES XXI, Royal Spanish Academy, RAE (May, 2016).
Degree in Hispanic Studies
Universidad Autónoma de Madrid - Madrid, Spain
Teaching Spanish as a Foreign Language Itinerary
Advanced Expert in Social Integration
Giner de los Ríos Institute - Madrid, Spain
Scheduling, organizing, and assessing social integration actions.

경력
Teacher of Spanish
Bishop´s Conservatory School - Victoria, Malta
Regular lessons to students from Secondary School
Teacher of Spanish
Online - Victoria, Malta
Online lessons to students from all over the world like US, Brasil, China, Italy, Saudi Arabia or Australia

자격증
Certificate of service
Ministry of Education of Malta - Floriana, Malta
In recognition of valuable contribution as a Spanish Language Assistant at St Thomas More College and Bishop´s Conservatory.
6th Annual Symposium of Spanish
Saint Louis University - Madrid, Spain
For my lecture given about "Forms of treatment in Costa Rican Spanish".
III Symposium UAM Spanish as a foreign language
Universidad Autónoma de Madrid - Madrid, Spain
Focused on Content-based Instruction and with the participation of experts as Lourdes Díaz, Marta Higueras or Concepción Maldonado.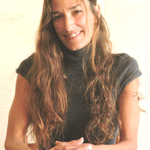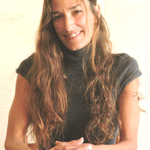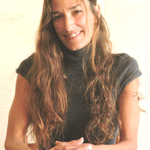 카테고리별 원어민 쌤 | 더 찾아보기:
시범 레슨
One time, 30 minutes