역대 최대 할인! 레슨 패키지 15% 할인 혜택.
만료일:

04:07:32:10

(쿠폰이 남았습니다.: 55)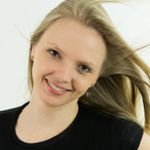 Rebecca Kemmer
브라질
•
1:22 PM (GMT-03:00)
원어민 쌤 프로필
Having grown up in a very multi-cultural environment (German, Brazilian and American) and having travelled a bit around the world, I've collected many stories and culture tips as I went. 😊

I have a background in Business and have been teaching German, English and Portuguese for 7 years. I started tutoring Business English at a university in Germany, which I then continued doing online, as well as preparing students for job interviews and for German and English proficiency tests. I also have experience teaching children and teens and love connecting with them! As a translator, I have done live translations at a corporation's RH training and at a 5000-people event, which helped me to practice fast-thinking skills and develop the ability to explain a topic in different ways.

I am really passionate about exchanging with people, seeing their evolution and, more than anything, being a part of this process! I work my hardest to get to know my student and teach a class that is interesting to you and that meets your needs the best. Learning should be fun! Especially when you just got back from a long, hard day...

In class, I like to identify through a test your type of cognition (visual, auditory, or kinesthetic) in order to give a class that can best help you retain knowlege and achieve your goal. I also use an inductive approach, encouraging you to make as many associations as possible to other subjects within the language being learned as well as to your personal experience.

So, if you want to have a structured class and learn about the most different subjects while having a lot of fun, just go ahead and book a class with me! =)

더 보기
나의 체험 레슨
Come and have a trial lesson with me so we can get to know each other and I can better understand what you need, and, hopefully, start on this wonderful journey together which is the journey of learning a language!
더 보기
시범 레슨
One time, 30 minutes
선생님 통계
24시간 이내
4년 전
70.00%
239
11.4 평균 레슨
4.8
교육 경력

학위
Student
Fachoschule Osnabrück - Osnabrück, Alemanha
Exchange program in International Business Management
Student
West Middle School - Michigan, USA
Exchange program during Middle School
B.A. Economics
Maringá State University (UEM) - Maringá, Brazil
Ongoing Bachelor in Economics

경력
Business English teacher
mYngle platform - online
Business English teaching
Intern
German Center for Science and Innovation - São Paulo, Brazil
Internship in the Administrative Area. Frequent German-Portuguese translations.
English Interpreter
L'oréal - Rio de Janeiro, Brazil
English-Portuguese and Portuguese- English interpreting at Human Resources' training
German teacher
INEP Language Institute - Rio de Janeiro
German classes to 5 students
Accounting Intern
STRACK - Campinas, Brazil
Operational and tax costs' survey, Financial Statements' analysis and overall result assessment
Translator
IMPPAR Dentistry - Londrina, Brazil
Portuguese-English translation of company's website
Language Tutor
Fachoschule Osnabrück - Osnabrück
English tutorial to 9 students at the University
English Interpreter
Árvore da Vida Publisher - Sumaré, Brazil
Portuguese-English interpreting at 5000 people religious event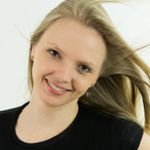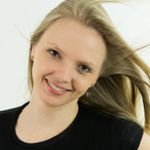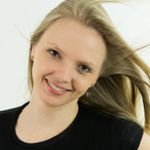 카테고리별 원어민 쌤 | 더 찾아보기:
시범 레슨
One time, 30 minutes