10% 할인 혜택을 받아 더 많이 배워 보세요.
만료일:

02:18:59:13

(쿠폰이 남았습니다.: 44)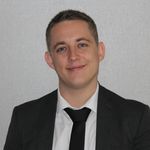 Rhys Davies
영국
•
5:55 PM (GMT+00:00)
선생님 통계
매우 빠름
4년 전
100.00%
0
0.0 평균 레슨
새로운 원어민 쌤!
교육 경력

학위
TESOL and Applied Linguistics MA
Manchester Metropolitan University - Manchester, UK
Completed with distinction, waiting for certificate.

경력
EFL Teacher
Whales English - Online
• Exploited and tailored lesson materials to match specific needs for effective one-on-one lessons proven in the production stage, including creating and setting appropriate homework and advising on extracurricular learning through contact with parents. • Broad focus on a range of English skills, predominantly reading, basic sentence structure, and parts of speech.
EFL and Business English Teacher
Language Express and Corporate Training Express - Bangkok, Thailand
• Taught adults and professionals both conversational and business English. • Adapted materials and introduced my own curated lesson plans. • A high success rate converting trial students.
EFL Teacher
Chatsworth British Summer School - Sveti Vlas, Bulgaria
• Taught from a coursebook as well as devised my own lessons based on weekly topics. • Wrote bi-weekly reports concerning English levels, behaviour, and work ethic. • Administered placement tests and taught a range of CLIL lessons.
EFL Teacher
Austrian Bilingual Classroom Initiative - Various locations, Austria
• Teach week long English projects at schools throughout Austria over a six month period. • Planning lessons based on a Cambridge/Trinity College London defined criteria. • Regularly observe and am observed by senior teachers and peers. • Occasional involvement in teaching a virtual classroom. • Lesson plans graded by senior teachers and Trinity College London.
Camp Leader
Bell Beyond English Language Learning - Various locations, Italy
• Taught at several two week summer camps, developing the core skills of students aged eight to thirteen. • Followed and adapted a set programming guide to the needs of each classroom. • Lived with host families, guiding their English language skills as well as developing my own Italian language skills.
English Teacher
Worlin Foreign Language School - Shijiazhuang, China
• Developed the English speaking and listening skills of students aged four to 65. • Recruited new students through demo classes. • Represented the company at various schools with Q&A's and guest lectures. • Developed my own communication and adaptability in a testing environment. • Planned and tailored curriculum-based lessons to the specific needs of each class.
Instructor
Exploding Fish - Aberystwyth, Wales, UK
• Developed the improvisational skills of 40 adults on a weekly basis.
Mentor
Documentary Academy Wales Network - Aberystwyth, Wales, UK
• Trusted to oversee the work of college level students. • Offered advice and considerations, as applicable. • Facilitated networking opportunities. • Helped students to overcome unforeseeable obstacles. • Taught the fundamentals of the equipment and aided their use of editing software.
Teaching Aide
Monnow Primary School - Newport, Wales, UK
• Mentored children and provided assistance with their school work and personal issues. • Developed the communication skills necessary for working with children.

자격증
카테고리별 원어민 쌤 | 더 찾아보기: