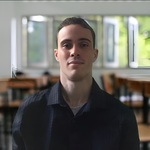 Rodrigo Santos
브라질
•
1:45 AM (GMT-03:00)
원어민 쌤 프로필
Hello, my name is Rodrigo and I am from Salvador - Bahia.

I am a graduate of the Federal University of Bahia majoring in:
🎓 Portuguese as a Foreing Language
🎓Portuguese Language
🎓 English Language

🏴On our lessons we can improve your:

✔️ Vocabulary
✔️ Accente
✔️ Grammar
✔️ Reading
✔️ Confidence and speaking skills
✔️ Knowing about Brazilian culture

Learning languages online can be tedious, so I present elements of the Portuguese language in an interesting and dynamic way.

📋 You can always coutting on me to give you a feedback after the classes when you need and support on Whatsapp, E-mail or even using the Italki's chat.

🎖 In my classes I always strive to create a stimulating environment for learning.
I look forward to sharing this learning journey with you and helping you discover your unlimited potential.

🏆 I am always looking for ways to challenge my students to go beyond their limits and reach their full potential. I set clear and realistic goals, providing support and guidance along the way.

👨🏻‍💻 In my classes, I also value open dialogue and encourage students to share their opinions, questions, and perspectives.

- 📕 I have exclusive and engaging materials and I always design classes to fit your goals and needs.

⬇ ⬇ You want to sound more natural and be able to join in conversations in Portuguese at work or socially?
⬇ ⬇ You want to become more fluent and confident?

I'm here to support and guide you on your journey to becoming a pro at Portuguese.

Send me a message or reserve a trial class and we can talk about what you would like to focus on.
더 보기
나의 체험 레슨
In our 30-minute trial lesson we will:

✅ Before anything, I need to know your motivation bacause I always design classes to fit your goals and needs.

✅ Establish your personal needs and goals so i can create a plan of action for future lessons.

✅ Take a tour through the awesome Verbling learning tools.

✅ Agree to a Learning Strategy.

✅ Discuss lesson intervals; daily, weekly, or twice a week for example.

더 보기
시범 레슨
One time, 30 minutes
선생님 통계
몇 시간 이내
4년 전
100.00%
1.592
11.9 평균 레슨
4.9
교육 경력

자격증
Graduated
UFBA (Universidade Federal da Bahia) - Salvador, Bahia. Brasil
Graduating
확인됨
UFBA (Universidade Federal da Bahia) - Salvador, Bahia. Brasil
Portuguese as a Foreing Language teacher
Graduating
확인됨
UFBA (Universidade Federal da Bahia) - Salvador, Bahia. Brasil
카테고리별 원어민 쌤 | 더 찾아보기:
시범 레슨
One time, 30 minutes