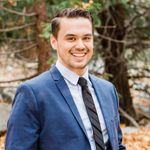 Shane Liliedahl
미국
•
11:46 PM (GMT-08:00)
선생님 통계
매우 빠름
2년 전
100.00%
0
0.0 평균 레슨
새로운 원어민 쌤!
교육 경력

학위
M.A. - Teaching
확인됨
University of Southern California (USC) - Los Angeles, United States

경력
Head Teacher
Language Scholastics - CA, USA
Responsibilities included: (1) Developing and leading trainings for teachers and staff to promote a better school environment and provide more beneficial classes, (2) Observing teachers to provide positive, constructive feedback aimed at improving confidence, pedagogy, and reflective teaching, (3) Collaborating with individuals from wide-ranging backgrounds, including foreign professionals from China, Japan, Brazil, and Korea, (4) Counseling students and staff to make sure their academic, personal, and professional goals and needs are being met, (5) Handling student complaints and concerns professionally, (6) Coordinating events aimed at fostering community relations among a diverse student body, and (7) Developing new curriculum - developed a year long Business English curriculum spanning 8 different courses.
ESL Teacher
International Education Center - California, USA
(1) Teaching an advanced reading, writing, and grammar course, as well as advanced listening and speaking course aimed at preparing students for entry into prospective colleges and universities, (3) Preparing student communication skills through discussion leading projects, (4) Organizing workshops to enhance student life, and build fluency, (5) Advising and leading the International Volunteer Club at projects and events around across Orange County.
ESL Teacher
University of California Irvine - California, USA
Taught advanced listening and speaking classes in the intensive 10-week and 4-week English language program.
EFL Teacher
AEON - Nagoya, Japan
Prepared Intensive small group English lessons for college students and businesses. Designed strategies for students to help them achieve their English goals and increase their motivation. Kept detailed records of each student, including: goals, strengths, and areas of improvement.

자격증
카테고리별 원어민 쌤 | 더 찾아보기: