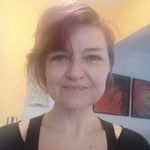 Sissi Almeida
브라질
•
8:31 AM (GMT-03:00)
원어민 쌤 프로필
Hello, my name is Simoni but you can call me Sissi. I'm a portuguese teacher and I live in Brasil.
If necessary, I speak a little English and Spanish to help you to have more fluency with the lessons if you beginner.
I prefer to work with individual planning according to the needs and expectations of each and always talking.
Thus, I believe that will help you achieve your goal.
Come on, take a class with me, I'm wating for you!

더 보기
시범 레슨
One time, 30 minutes
선생님 통계
24시간 이내
8년 전
100.00%
2 895
19.0 평균 레슨
5.0
교육 경력

경력
Teacher for foreigners
Private - São Paulo
Teacher portuguese language for foreigners, grammar, literature, writing and vocabulary.
High School Teacher
Centro Paula Souza - ETEC - São Paulo, Brasil
Teach English classes, Portuguese language, Brazilian Literature and writing.
Teacher for foreigners
Private - Miami and Fort Lauderdale, USA
Teach Portuguese language classes for foreigners

자격증
Graduate Designing Technology for Learning
SENAC - São Paulo, Brasil
Specialist in distance education course and distance learning
Degree in Portuguese
Universidade de São Paulo - São Paulo, Brasil
Qualification to teach portuguese language and literature classes for children and teenagers
BA Literature and Portuguese Language
Universidade de São Paulo - São Paulo
Focus in Spanish, Portuguese and Brazilian Literature and Portuguese language
카테고리별 원어민 쌤 | 더 찾아보기:
시범 레슨
One time, 30 minutes