Sumire 님은 일시적으로 이용 불가합니다.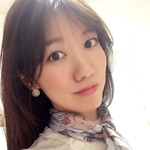 Sumire
일본
•
1:19 AM (GMT+09:00)
원어민 쌤 프로필
こんにちは!すみれです😊 Let's have fun studying Japanese!


🌸Certified native Japanese teacher with many years of experience
- 4 years teaching in a Japanese Language School in Tokyo.
- Over 4 years experiences teaching Japanese online
- I was also working as an assistant language teacher at the University of Calgary in Canada.


🌸My students tell me that I am
- easy to talk to
- supportive and kind
- patient
- good at boosting students' motivation!


My name is Sumire. I'm Japanese and I'm a native speaker of Japanese. I was born and raised in Kanazawa city, Ishikawa prefecture and now I'm living in Tokyo.
I have many hobbies, such as traveling, cooking, and watching movies. Of course, I love music very much! My bathroom is also my Karaoke room! When I have time, I enjoy aqua walking and dancing. They help me refresh my body and mind. 
I'm currently working as a certified Japanese language teacher and as an assistant in a nursery.

During my fourth year of college I obtained a certification that allows me to teach Japanese professionally and after graduating, I started working in a Japanese language school in Tokyo, where I taught classes of foreign students and did private lessons for four years. After that, I started teaching online and I was also working as an assistant language teacher at the University of Calgary in Canada.

One of the reasons why I love teaching Japanese is that I can discover the intriguing and fascinating particularities of Japanese words and expressions together with interesting people from all over the world, while learning about their cultures and ways of thinking. I want to continue teaching in the future because I love how I and my students can motivate and encourage each other to keep learning and be curious while having fun during our lessons.

・Lessons are mainly held in Japanese, or English by student's request.

・We can do freestyle conversations during which I suggest conversation topics and correct mistakes if necessary, or other activities like reading texts together or correcting a text you wrote.




더 보기
시범 레슨
One time, 30 minutes
선생님 통계
몇 일 이내
5년 전
91.00%
61
28.5 평균 레슨
5.0
교육 경력

경력
Japanese Language Teacher
확인됨
ISI Language School - Tokyo, Japan
Formal lessons on conversational Japanese with classes of 10-20 students from all over the world. Private lessons, as well as JLPT preparation and Business Japanese lessons.

자격증
Japanese Language Teacher Training Course
확인됨
Human Academy - Tokyo, Japan
420 hours of training in order to teach Japanese as a foreign language
카테고리별 원어민 쌤 | 더 찾아보기:
시범 레슨
One time, 30 minutes