역대 최대 할인! 레슨 패키지 15% 할인 혜택.
만료일:

00:21:35:31

(쿠폰이 남았습니다.: 11)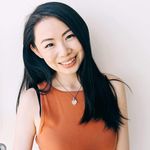 Summer Su
호주
•
12:19 PM (GMT+10:00)
원어민 쌤 프로필
Hi, I'm Summer and I am originally from China and currently live in Sydney, Australia. With over a decade of living here, I am proficient in both Mandarin and English. I am a happy and open-minded person who values diverse cultures and perspectives. I have interests in food, fitness, fashion, photography, and subjects related to psychology and well-being. I am excited to share my knowledge and experiences with you.

Me as a teacher
Teaching is my passion. As a teacher I am very patient, supportive and creative. I've been trained in the method of teaching Mandarin Chinese and have taught students at various levels for many years. I have also experienced learning a new language myself, which can be a fun and challenge. It's completely normal to feel nervous speaking a foreign language in the beginning, this is why I am here to support you, help you to boost your confidence and achieve your language learning goals. I create a comfortable and relaxed environment for my students, making the process easier but efficient for them. I believe I will get you all ready to speak in a foreign language!

My lessons and teaching style
Before you start your journey, I always begin with a personalised analysis of each student's skill level. My lessons are highly dynamic, effective and efficient and I strive to make them fun and interesting.

Here are some areas I can help you with;
* Daily conversation
*HSK Preparation
* Listening and memory skills
* Gaining vocabulary, grammar and pronunciation
* Reviewing writing for grammatical corrections
* Any specific topics you are interested in
* Learning Chinese culture if you are happy to :)

My lessons will focus on the goals and objectives that you have or topics that you are interested in. My classes will be tailored to suit your needs. If you have specific topics that you would like help with, we can most certainly work on that!
더 보기
시범 레슨
One time, 30 minutes
선생님 통계
몇 시간 이내
3년 전
99.00%
426
19.1 평균 레슨
5.0
교육 경력

학위
Bachelor of Marketing
La Trobe University - Melbourne, Australia
Mandarin Teaching Training Program
Xinjiang University - Xinjiang, China
Methodology of Teaching Mandarin Chinese

경력
Private Chinese Tutor
Sydney, Australia
-Taught struggling, average and advanced Chinese learning students. -Structured activities for interactive learning, including word analysis, reading understanding and fluency skills. -Prepared lesson plans to meet goals identified in students' individualised study plans. -Provided students with strong feedback designed to help them speak, read and write better.
Mandarin Teacher for Small Groups
Cultural Centre - Sydney, Australia
-Offered group tutoring sessions with small groups -Assessed current reading and speaking levels and planned optimal educational strategies to help students improve skills.
Mandarin Tutor
La Trobe University Hobby Club - Melbourne, Australia
Taught Mandarin and Chinese Culture for Mandarin Club Students
카테고리별 원어민 쌤 | 더 찾아보기:
시범 레슨
One time, 30 minutes