역대 최대 할인! 레슨 패키지 15% 할인 혜택.
만료일:

04:01:04:21

(쿠폰이 남았습니다.: 55)
Veronica님은 현재 새로운 학생을 받고 있지 않습니다.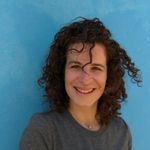 Veronica Morelli
이탈리아
•
12:50 AM (GMT+02:00)
원어민 쌤 프로필
👋Ciao! Piacere!
My name is Veronica and I am Italian, from Florence.
I have a degree in Foreign Languages and Literatures, I speak English and French and I am a Certified Italian Language Teacher for foreign students.
The characteristic that distinguishes me is the enthusiasm and passion that I put in every lesson. With my students I like to immediately create a relaxing, informal and conducive to learning environment, always maintaining a certain level of professionalism.
I am very curious and I always like to listen and get to better know the students I work with , also in order to create tailor-made lessons. I am punctual, precise and always available in case of doubts or clarifications.
My lessons are completely suited to the linguistic needs of my students.
I am very creative and I like to always look for new resources to teach, modeling the contents of my lessons on the tastes and interests of my students. I always try to encourage conversation and talking, without being afraid of making mistakes.
If you want to know me better and you want to understand how I work, click on my presentation video! 🎥

👋Ciao! Piacere!
Mi chiamo Veronica e sono italiana, di Firenze.
Sono laureata in Lingue e letterature Straniere, parlo inglese e francese e sono insegnante certificata di lingua italiana per studenti stranieri.
La caratteristica che mi distingue è l'entusiasmo e la passione che metto in ogni mia lezione. Con i miei studenti mi piace creare fin da subito un ambiente rilassante, informale e favorevole all'apprendimento, mantenendo sempre un certo livello di professionalità.
Sono molto curiosa e mi piace sempre ascoltare e conoscere meglio gli studenti con i quali lavoro, anche al fine di creare lezioni su misura. Sono puntuale, precisa e sempre disponibile in caso di dubbi o chiarimenti.
Le mie lezioni sono completamente personalizzate secondo i bisogni linguistici dei miei studenti.
Sono molto creativa e mi piace cercare sempre nuove risorse per insegnare, modellando i contenuti delle mie lezioni sui gusti e gli interessi dei miei studenti. Cerco sempre di favorire la conversazione e di incoraggiare a parlare, senza avere paura di fare errori.
Se vuoi conoscermi meglio e vuoi capire come lavoro, clicca sul mio video di presentazione!🎥
더 보기
나의 체험 레슨
In my trial lesson we will get to know each other, we will better evaluate your level and your linguistic needs: I'll wait for you! - Nella lezione di prova ci conosceremo e valuteremo insieme il tuo livello e i tuoi bisogni linguistici: ti aspetto!
더 보기
시범 레슨
One time, 30 minutes
선생님 통계
몇 시간 이내
3년 전
100.00%
383
20.4 평균 레슨
5.0
교육 경력

학위
Laurea Magistrale (Master's Degree) in European and American Languages and Literature, with honors
University of Florence - Florence
European and American Languages and Literatures, Theory and Practice of Literary Translation (French)
Laurea Triennale (Bachelor's Degree) in Foreign Languages and Literature
University of Florence - Florence
Foreign languages and literature (English, French and Japanese)

경력
Italian Language and Culture Professor
Accademia Italiana - Arte, Moda & Design, Florence - Florence
Italian language teaching to foreign students (of all levels) and Italian Culture teaching to American students (course in English)
Internship
확인됨
Centro di lingua e cultura italiana per stranieri "Machiavelli" e Centro Internazionale Studenti "Giorgio La Pira" (Italian Language and Cultural Centres for Foreigners) - Florence
Classroom Observation, Teaching experience in class

자격증
Certificazione DITALS di I° livello (DITALS first level qualification)
확인됨
University for Foreigners of Siena - Siena
Teaching Italian as a Foreign Language certification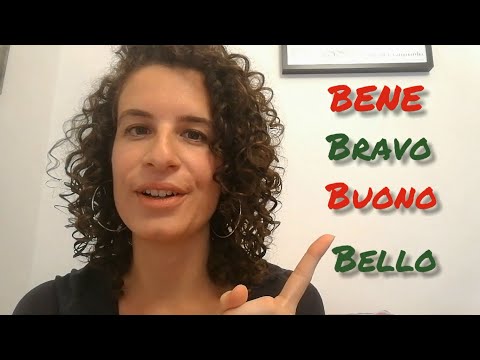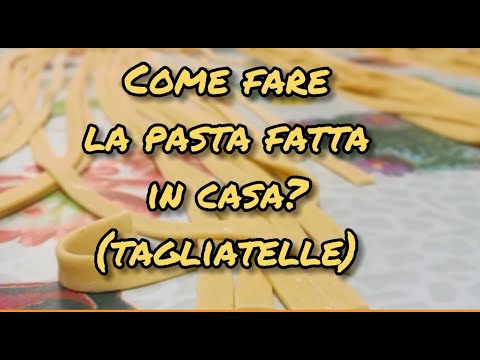 카테고리별 원어민 쌤 | 더 찾아보기:
시범 레슨
One time, 30 minutes