역대 최대 할인! 레슨 패키지 15% 할인 혜택.
만료일:

05:00:30:55

(쿠폰이 남았습니다.: 66)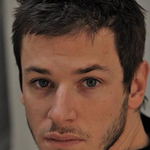 Vinny Vega
독일
•
12:24 AM (GMT+01:00)
나의 언어
원어민
,
원어민
,
C2
,
C2
,
C2
,
C1
,
C1
,
B1
,
B1
,
B1
,
A1
,
A1
원어민 쌤 프로필
I am a student of classical Arabic (MSA) and have 10 years of experience working as a teacher of foreign languages and as a translator of English and German. I am a polyglot and have dedicated a big part of my life to languages and music. I love classical music as well as flamenco and rock. I was raised in the United States, Italy and Germany, speaking multiple languages due to the multicultural milieu I grew up in. I have travelled the world extensively and lived in different countries where I also went to school. What can I teach my student? There is no doubt, that I can get any student of mine, disregarding his or her talent for languages, to a conversational level in German within 3 months. I am German and so is my mother, I have studied foreign languages in Germany and have acquired a Celta certificate in English, so if you want me to use any other language that I have listed here to explain difficult concepts of grammar in the German language, I can.
더 보기
시범 레슨
One time, 30 minutes
선생님 통계
24시간 이내
2년 전
95.00%
628
9.0 평균 레슨
4.9
교육 경력

학위
카테고리별 원어민 쌤 | 더 찾아보기:
시범 레슨
One time, 30 minutes