Узнай больше со скидкой 10%.
Срок действия истекает через:

06:12:15:20

(Осталось купонов: 77)
Vanessa Lee временно не работает.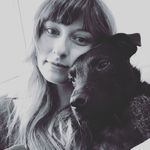 Vanessa Lee Dickinson
Соединенное Королевство
•
12:39 AM (GMT+00:00)
Язык(-и) общения
Родной
,
A1
Пробный урок
Один раз, 30 минут
Статистика учителя
Очень быстро
4 года назад
100.00%
11
6.0 уроков в среднем
5.0
Резюме

Опыт работы
English Language Teacher
Scarborough International School of English - Scarborough, North Yorkshire UK
My role at the International School began as a cover teacher during the teen vacation courses the school runs throughout the year. My role developed into a full-time position after summer when my interpersonal skills as a teacher became apparent, and I was given the more "difficult" groups to plan, prepare and deliver lessons to. My groups came from a wide variety of backgrounds, both personally and culturally making this an extremely challenging yet rewarding position. I was constantly having to plan lessons ad hoc based on the attitude of the day and the requirements of each student. I quickly became skilled at adjusting my teaching methods for each student and according to the class dynamic and could build genuine relationships and trust with my students, which had a significant impact on their motivation and behaviour in class.My duties as an English Language Teacher also included: • Planning, preparing materials for and delivering intensive IELTS preparation courses. • Planning, preparing materials for and delivering the teens vacation afternoon games session. • Planning, preparing materials for and delivering specialised colloquial English lessons based around movies, television shows and music.
Swimming Instructor
Lyndsey's Learn to Swim - Scarborough, North Yorkshire UK
My role as a Swimming Instructor was to plan, prepare and deliver one-to-one and group lessons to people of all ages and abilities so to develop their swimming skills, technique and confidence in the water. I had to inspire and motivate my swimmers whilst creating a fun, vibrant and safe atmosphere. My duties as a Swimming Instructor included: • Excellent communicate in a hazardous environment • Ensure safe provision of all equipment and that the safety standards were followed in sessions as well as the preparation of risk assessments. • Identify participants' abilities and encourage them to reach their full potential and plan and deliver sessions appropriate to the level of swimmer. • Provide explanations and demonstrate swimming techniques • Correct faults in swimming techniques and identify ways to improve performance • To be a positive role model, creating a positive and fun environment in which to motivate and encourage children and adults to participate in swimming • Set ground rules for each session • Evaluate sessions and give feedback Regularly assess each participant's ability and progress and arrange for the award of the appropriate certificates. • To constantly update, manage and complete registers
English Language Teacher
Freelance for various businesses across the city of Prague - Czech Republic, Prague
After qualifying as an English Language Teacher, I remained in Prague for one year to gain experience in working and living in another culture. I worked across the city through a company who put teachers in touch with companies who offered in-house language programmes for staff who wanted to further their careers.
Pre-School Key Worker
Buckets and Spades Children Nursery - Scarborough, North Yorkshire UK
My role within the nursery was to assist with the planning of the curriculum by providing safe, creative and appropriate educational opportunities for all children within an inclusive environment, formulating activities, organising programmes and arranging equipment. My other duties included: • To act as a keyworker to a group of 12 children, liaising closely with parents/carers to ensure individual needs were met, and to be responsible for observations and record keeping relating to the progress and development of key children and to encourage parental involvement and support through the development of effective working relationships. • To ensure that activities were carried out in a safe and responsible manner in accordance with statutory responsibilities, and to advise the pre-school leader of any concerns over children and equipment. • To follow all pre-school and whole-school policies, including those regarding safeguarding and confidentiality. • To ensure that the pre-school offered the highest standards of physical and emotional care, health and safety, and personal and food hygiene always. • Understanding and being able to implement inclusive practices into the setting, to ensure all children had the opportunity to learn, interact and fulfil their potential • Promote positive values, attitudes and good child behaviour, dealing promptly with conflict and incidents in line with established policy and encouraging children to take responsibility for their own behaviour. • To actively promote and support the safeguarding of children and young people in the workplace, ensuring setting policies and procedures were observed always.
Swimming Instructor
Bourne Leisure Holiday Parks - United Kingdom
My role began as an assistant to the swimming instructors, aiding the more nervous swimmers in a group setting. My employers recognised my potential and paid for me to attend the course so to qualify as a Swimming Instructor. I was relocated to Cornwall and put in charge of coordinating the development and delivery of lessons to groups of holiday makers of all ages.
English Language Teacher
PS English - London, UK
I am currently an online teacher for PS English, who take only Japanese students. I am teaching ages 10+, beginners through to advanced levels. I must plan and deliver lessons through Skype and provide homework for my students to work through offline, and correspond with all students and parents directly on a regular basis, providing feedback and progress reports.
Private English Language Teacher
Freelance in the UK and on SKYPE - United Kingdom
During the evenings, I held one-to-one skype sessions with foreign students who required colloquial English for travel; IELTS exam preparation courses for students preparing for career advancement and moves to the UK; university preparation courses and business English courses for specific purposes.

Сертификаты
TEFL
TEFL Worldwide Prague - Czech Republic, Prague
120 hour fully accredited TEFL course
Diploma in Child Psychology
International Correspondence School - United Kingdom
Diploma in Child Day Care
International Correspondence School - United Kingdom
STA Award in Swimming Teaching
Swimming Teacher's Association - Dover UK
Просмотрите профили других учителей, выбрав нужный аспект:
Пробный урок
Один раз, 30 минут