Business English Tip: Positive tone in Emails
Business English Tip: Positive Tone in Emails
Email is a great tool for communicating. Most people regularly write and answer emails at work and at home. While email is convenient and fast, it has some disadvantages. One well known problem with email is the possibility for miscommunication. Experts call this a "negative bias," which is a tendency to see things in a negative way.
Facial expressions, body language and voice quality all add emotion to communication. Without these, emails can seem emotion-less. And often we interpret a lack of emotion as a negative emotion. Without other signals, we can think that the sender is angry or dismissive or demanding.
In Business English, we aim for a clear, confident and conversational tone. Given this negative bias of email, you may need to be more positive than you would normally be in order to be clear about your intentions. Furthermore, by writing positive emails you will sound confident, and you will invite a response. This article will show you some specific ways to make your electronic communication more positive. But before we get into the details, let's review the
golden rules of email communication
:
•Always read your emails carefully before sending them. Read for spelling, grammar and tone. Ask yourself, "could anything here be misinterpreted?"
•Don't send emotional emails. Trust the experts, and pick up the phone to talk or to schedule a meeting - more is explained here: https://www.psychologytoday.com/us/blog/threat-management/201001/managing-conflicts-email-why-its-so-tempting
•Always include a detailed and concise subject line.
So here are some tips for how you can add some positive words and statements to your emails without sounding unprofessional.
Begin and End Your Email with Something Positive
When you begin with something positive and end with something positive, you establish a warm connection and you leave your reader with a good feeling.
Some positive phrases that you could use in emails include:
It's great to hear from you
I hope this email finds you well (a little more formal)
I hope you're having a great week/a wonderful day
Thanks for the help/information/update/quick response
You can incorporate these into your greeting or closing, or you can add one as a separate line. If you know something about your recipient you can include that. "It was great to see you at the party last week" or "How was your vacation last month?"
Add Expression - In Moderation - Punctuation and emoticons
While most people know not to write emails in ALL CAPS (it's like you are shouting) there are other ways to bring attention to your message. Something that I've noticed recently is the use of exclamation marks. Adding an exclamation mark to a joke, or to a positive statement can add expression without sounding too personal. The exclamation marks on "Thank you so much for your help!" or "What a great presentation!" add warmth and enthusiasm. Make sure to use just one, however, and don't overuse them in one email.
Emoticons are controversial. While some people think that they are acceptable in a professional situation, others say that they can give a negative impression. You definitely want to avoid them in any situation where you need credibility or if you are emailing someone you don't know personally. If, however, you are emailing a coworker that you know well, sometimes a smiley face can make a request seem much nicer, as well as show your appreciation.
People often use emoticons to show that what they are saying is a joke. If English is not your native language, you should be careful about humor in a business setting. Jokes can be easily misinterpreted, especially in writing, and should only be used if you know well your recipient and are confident about your humour.
Change Negative Words to Positive Words
In order to have a really positive message try to change negative words and phrases to positive ones. Instead of saying what you can't do - say what you can. Instead of saying something is missing, talk about what you have. Instead of "but" use "and." You can apply this method to all of your business communication to sound more confident and to make your message more friendly.
Offer Something and Say Thank You
Finally, try to offer something if you can. Maybe you can offer information, or help. Offering something, even something very small, sounds confident and inviting. And if you are making a request, or if you have received something from someone, make sure and thank the other person. Everyone loves to be thanked.
How This Looks in Practice
Here are are the files you asked for about our client. Not all the information is there for this year, but you will see there is an increasing trend for purchases. We expect this to continue.
Now, with positive messages:
I hope you are doing well.
Here are the files you asked for about our client. Most of the information is there for the current year, and you will see that there is an increasing trend for purchases. We expect this to continue. Please let me know if you have any questions, I'm happy to help explain the data.
See how much nicer this email sounds? We used a positive start and finish, an offer of help, and we changed negative language. This guarantees that there is no doubt about our feelings toward the recipient.
So it's worth it to put a little extra effort into making your emails sound warmer and more positive. It will make your electronic correspondence more confident and conversational. And you can relax, knowing that your email will be received well and you will not be misinterpreted.
Thanks for reading, and I hope you have a wonderful day!
1 Ağustos 2018
Mi vida antes del Covid- 19 (IMPERFECTO) A-2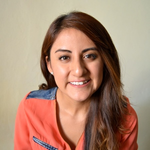 Alejandra Santiago
7 Ağustos 2020
팔랑귀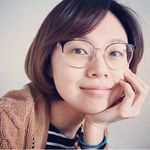 The Origins of popular English Idioms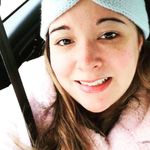 Jen Mc Monagle
7 Ağustos 2020