How to get the most out of every lesson
Taking on the challenge to learn a new language is admirable. The reason people make this decision varies. Some people just like to learn new things. Some people need to learn a new language because they are moving to a country where the language spoken is not theirs. Some people need the new language skills to advance in their career. Whatever your reason is, it is
your motivation
to follow through on your learning. Studies have shown that people learn better and faster when they know how they can apply their new knowledge to their own life.
If you are reading this article, you have already found an amazing website that has the resources to help you be successful. Once you have chosen your instructor or instructors, it is important to prepare for each lesson. During your "Trial lesson" with your instructor(s), hopefully you discussed what you want to study and how you would like to learn. If not, I would recommend that you start off your next lesson having this discussion with your instructor. To effectively create a learning plan for you, the instructor needs to know how frequently you want to have a lesson, what are your top priorities for learning, do you want supplemental homework to help you keep learning in between lessons? What do you know already? You do not want to spend your lesson time (and money) going over things you already know well. Your instructor may want to review your acquired knowledge from time to time, but it should not be the focus of your lesson unless there is a specific reason to do so.
To be prepared for your lesson I recommend reviewing the following checklist:
Make sure that your equipment is working properly before the lesson starts. Common problems are bad lighting, video issues and/or sound/volume issues. Whether you are going into a virtual classroom or using Skype or a similar video chat application, it is important to

CHECK BEFORE EACH LESSON

that your equipment is working properly.

Review what you covered in your previous lesson, especially things you had difficulty with. It is likely that your instructor will do a quick review at the beginning of your next lesson.

Have a list of questions prepared to ask your instructor if anything has come up since your last lesson that you want clarification on. Your questions do not have to be prior lesson related, maybe you are just curious about how to say something or how would a native speaker say ___.

Be sure you have completed your homework assignments. If you were not able to complete them, make notes about what stumped you. Were the instructions not clear, could you not understand the audio, was the vocabulary beyond your level of comprehension, or was there too much homework assigned for the time you had planned to spend on it, etc.

Contact your instructor prior to your next lesson if there are any issues or changes you would like to make them aware of so they can have an opportunity to make changes to your learning plan.
Remember, you have a say in how your lessons go. Working
WITH
your instructor as a
TEAM
will give you the best chance to excel in your language progression and help you achieve your goals. You also need to remember to be patient with yourself. Learning a new language will take time. The more time you put in, the faster you will learn. If you have not settled on an instructor yet, sign up for a Trial Lesson with me. I would love to chat with you to learn about your situation. We can set up a learning plan and work together to achieve your English proficiency goals.
27 Temmuz 2018
Mi vida antes del Covid- 19 (IMPERFECTO) A-2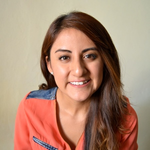 Alejandra Santiago
7 Ağustos 2020
팔랑귀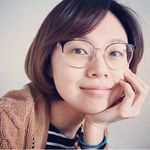 The Origins of popular English Idioms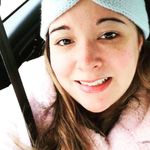 Jen Mc Monagle
7 Ağustos 2020