Must know words and phrases in Serbian
Serbs are very joyful, friendly and open minded + they absolutely love talking, especially with foreigners. In fact, if they see that you are a foreigner, they will stop you and try to talk to you. You might just end up learning a bit of Serbian even if you didn't intend to!
Serbs generally can speak English very good, especially in Belgrade (Beograd) and Novi Sad, but it's always nice to learn some basics before your trip...at least, you'll be more appreciated and worth in their eyes. Therefore, they'll respect you so much and they'll be more willing to help you, no matter what kind of issue you might have.
So, let's have a look some common Serbian words and phrases so that you can amaze people on your next trip to Serbia or any other Serbian speaking country.
Go to this link: https://www.verbling.com/articles/post/how-to-have-a-basic-conversation-in-serb , I have just given you some common greetings and basic phrases you need to know in order so you can have at least some basic conversation
Giving congratulations and greeting people have a significant place in Serbian culture. In the past, we used to celebrate weddings for forty days and forty nights. Nowadays, weddings, birthdays and holidays are not like they used to be, but they are still celebrated nonetheless.
Happy Birthday.

Srećan rođendan

or

srećan rođus (it is very informal)

Happy New Year.

Srećna Nova Godina

Eid Mubarak.

Srećan Bajram (it is basically for Muslims only, generally in Belgrade and Novi Sad there are Christians, especially orthodox people. However, if you go to Novi Pazar, you will find a lot of Muslim people.)

Merry Christmas.

Srećan Božić

How to congratulate Christmas in a traditional way:

The Christ is born - Hristos se rodi.

He is indeed born. - Vaistinu se rodi.

Have a nice holiday.

Srećan praznik

Enjoy your meal.

Prijatno (it can also be "enjoyable" or as a greeting it could be "have a nice day")

Congratulations.

Čestitke
After somebody dies in Serbia, people generally mourn for forty days. It is a sad topic, so I'll just provide you with some basic ways of giving your condolences.
My condolences.

Moje saučešće.
This phrase literally means "may your head be healthy."
Rest in peace.

Neka počiva u miru.
This literally means "may his/her earth be rich."
God rest him/her.

Neka mu (to him) / je (to her) laka crna zemlja.
ther Useful Words and Phrases
Get well soon.

Brzo ozdravi

Check, please.

Račun, molim
When somebody sneezes and you said "nazdravlje" the person will tell you "hvala - thank you" .
Izvolite? - it means "how may I help you" - formal speech
Izvolite - Here you are (formal speech)
Otherwise it will be "Izvoli"
So, if you really have your heart set on Serbian, then you already understand how beautiful the language is!
The only thing you need is the desire to learn it! And the rest will come naturally.
24 Ocak 2020
Mi vida antes del Covid- 19 (IMPERFECTO) A-2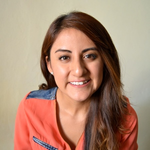 Alejandra Santiago
7 Ağustos 2020
팔랑귀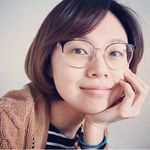 The Origins of popular English Idioms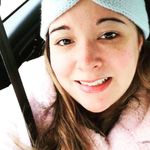 Jen Mc Monagle
7 Ağustos 2020