Daniel geçici olarak mevcut değil.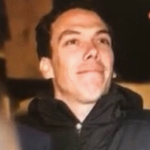 Daniel Grijalva
Amerika Birleşik Devletleri
•
5:17 AM (GMT-08:00)
Deneme Dersi
Tek Seferlik, 30 dakika
Öğretmen İstatistikleri
Çok kısa sürede
bir yıl önce
100.00%
0
0.0 ders ortalaması
Yeni Öğretmen
Öğretme Başarısı
Yeni Başlayan
Üst Başlangıç seviyesi
Orta düzey
Üst Orta seviye
İleri düzey
Üst İleri seviye
Özgeçmiş

Eğitim
MBA - International Master in Business Administration
Université Paris Est Créteil (UPEC) - IAE Gustave Eiffel - Paris, France
Courses taken towards MA is International Development Economics
B.A. - Government & Education
University of Redlands - Redlands, CA
Graduated a scholar-athlete with completion of Teacher Credentialing program at the UofR School of Education.

Çalışma Deneyimi
English Instructor
VIPKid - Paris, France
Delivered 25 minute lessons to Chinese children ages 3-15.
ESL Professor
Connect English - San Diego, CA
ESL Professor In charge of language class and cultural development of multinational class of 25+ students • Responsibilities include developing and documenting curriculum, leading group and one to one classes for adults, and maintaining a productive learning environment for all students. • Mains tasks: Course planning, adapting curriculum to student needs, maintaining open communication with clients, providing cultural immersion and leading activities to help introduce students to American culture Focus: Providing quality language courses, cultural immersion, and supplementing school goals with lessons and activities.
Business English Consultant
Atribord y Asociados - Madrid, Spain
Atribord y Asociados is a linguistic consultancy firm providing language training programs at large sized enterprises in Madrid and Paris. Clients included BNP Paribas, Generali, Banco Santander, etc • Developed and delivered business English curriculum targeted to C-level executives • Awarded teacher of the year - strong abilities to deliver instruction and effectively communicate and/or provide language consultation to client's upper-management staff
Site Coordinator
THINK Together - Rialto, CA
THINK Together is an educational services non-profit servicing over 200,000 low-income students in over 47 districts • Director for 200+ student after-school program. Awarded as "demo-site" for company-wide training, donor visits and media relations • Recruiting, training, and accountability of staff and point of contact for superintendent, school-staff, community officials, and parents

Sertifikalar
TEFL - Teach English as a Foreign Language
TT Madrid - Madrid, Spain
Diğer öğretmenlere göz atın:
Deneme Dersi
Tek Seferlik, 30 dakika